Creating a perfect WordPress quiz to keep your sales high and higher requires two things: a perfectly equipped quiz, and the second, a perfect WordPress quiz makes or plugin. And we at quiz and survey master bring all of that to you.
Quiz and Survey Master is an amazing WordPress quiz plugin that helps you create a perfect WordPress quiz test. It has numerous features to help you make your quiz easy. You can use various options available you make your quiz more interesting and engaging.
This blog will go over every step that could lead you to increase your sales, improve your marketing funnels, and create a quiz that drives sales. But before we dive into the technicalities, it is essential to understand the purpose behind creating a quiz when talking about boosting your sales. The resolved motivation behind anything that you do creates and produces better results.
Key takeaways:
---
---
What is a Sales Driving Quiz?
Well every now and then we come across quizzes on the web. It could be only obvious that quizzes/surveys exist to preach and reach. Preach, about the type of business and reach as a business.
Sales driving quizzes are the talk of the town and everyone is trying their hands on these types of quizzes. Even so, the WordPress theme allows only plugins to host quizzes for your website. In that light, a good WordPress quiz plugin is also a necessity when we talk about sales-driving quizzes.
Now, as we know that you can create your own quizzes on your terms, but when on WordPress, choosing a plugin for your website could be a whole task. There are many things to look for in WordPress Quiz Plugin, however, QSM manages to come through that checklist with flying colors.
But what is different between a random quiz on the internet and the one you create with QSM to increase your sales?
Let us understand by an example.

You are looking for a nice cooking recipe on the internet, and simply come across a quiz that says, "Can You Cook This at Home? Take this Quiz" The quiz consists of various questions about your at-home groceries and your score was low. So the Website offers you to buy some through their online store and complete your cooking list.
Looking at it from the other perspective, a customer when taking your quizzes would find out about your particular businesses in the process, subtly. Once the quiz is over the result pages show an option to offer a link to the groceries that were not checked or just provide them an option in case they have all items. You can also provide a link to your youtube channel which has a video tutorial for that recipe.
This is just one way how these quizzes work, from the customer's as well as the provider's perspective. Seeing this through a small graphic might help in understanding more.
Quizzes are one of the most open-ended forms of interaction, that could take place in a formal setup, between the user and the provider. If you own a business website, you must try to inculcate quizzes in your content. Stay tuned through this blog to find out how can you create a WordPress quiz that drives sales for your businesses.
Why need a WordPress Quiz to increase sales?
To be fair, there are many other ways in which you could increase sales. Some of these could be social media marketing, targeting audiences, implementing referral strategies, and the list goes on. But what makes the quizzes unique among them all? Let us find out-
Increases traffic on your page
Boosting your traffic graphs was never so easy! Quizzes have provided a latent platform for all the business owners that actually work. You can create databases, invite people to join your newsletter, and make a complete network, just through quizzes. Would you still plan on skipping them?
More traffic is more conversion
It goes without saying that the results turn in when the tries saturate. Similarly, if there is more traffic or more interaction on your page, more people will understand your product or service, which could give rise to better conversions and, thus, clients.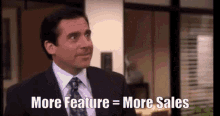 Makes your site more interactive
We have all heard the saying, "The more, the merrier" Well, what business isn't merry to see more customers, am I right? Quizzes give your product/service a chance to be displayed as an opinion through a quiz. Most people would rather answer 5 questions to know they need your product instead of you persistently telling them to purchase it. It completely changes the sales pitching, for the better.
Gives you a way to guide the consumer
When you are hosting online, you may not be able to be in touch with your consumers. In this case, too, quizzes help a lot. The way, your customer responds tells you a lot about his likes and dislikes. This I one good way to realize their direction towards the product or service.
Quizzes are a good way for feedback too
The best of the options is to create a little feedback form inside your quiz. This would give your users a chance to give you suggestions. These suggestions are first-hand feedbacks that you can directly implement to your WordPress quizzes or websites.
How to create a WordPress quiz to increase sales?
Let's create a WordPress Quiz to increase sales using the Quiz and Survey Master.
Step 1: Create Questions
First and the foremost thing to do when starting to create a business-oriented quiz is to create questions that are relevant to your business and services.
There are various types of questions that can be made depending upon the type of quiz, it can be true or false, multiple responses, polar type and etc. However, in a business-type questionnaire, you don't have to hold back from adding just one type of question.
Questions that promote or support your business or service make your quizzes stand out in the market. Some examples could be:
What is the first thing that comes to your mind after hearing____?
Why do you want to learn about ____?
What drives you to achieve this _____?
Who told you about _____?
Would you recommend ____ to your friends?
In this blog, we are taking an example of a company that has started a new business in grocery delivery. This is done through the quiz, let's see how!
Step 2: Installing the QSM Plugin
You will need to download the QSM WordPress Quiz Plugin to create a quiz on your WordPress site. It is truly the greatest quiz and survey-making plugin available in the market, and it can help you create great quizzes even if you are not a coding expert.
The plugin can be found on both the Quiz and Survey master and the WordPress official websites. As a result, the QSM plugin can be obtained in two ways:
Option 1: Use your WordPress dashboard to download.
In the WordPress dashboard, go to the plugins menu.
In the search bar, type "QSM" or "Quiz and Survey Master."
Look for the QSM plugin.
After that, click Install and then Activate.
Your plugin is now installed and ready to use.
Option 2: Download from WordPress's official website
On the WordPress website, go to the plugins menu
Search for "QSM" or "Quiz and Survey Master" in the search bar
Download the setup to install the plugin
After downloading, the .zip file, toggle to your WordPress website
Go to the Plugins menu
Click on "upload plugin"
Drop your .zip file into the dialog box
Click install and activate
Your plugin is ready to use.
Step 3: Creating a Quiz
Once the Plugin is downloaded, you are required to create a new quiz. You can navigate through the dashboard and find the button "Create a Quiz/Survey"
When you click the button, a dialogue box similar to the one above displays, allowing you to start the quiz.
This stage entails setting up the following:
Themes: The Quiz and Survey Master plugin offers a variety of stunning themes to pick from. As a business quiz, you might want to go with something elegant and minimalist. We recommend trying the Pool theme.
Name and Type of quiz: In addition to quizzes, the QSM allows you to construct surveys and forms; you can select the sort of form you need to publish and name the Quiz/Survey. (here's an example of a business quiz named, "Are you baking cakes right?")
Add-ons: QSM provides users with extensible add-ons that allow them to make greater use of the capabilities. When linked to your Google account, a google sheets connector addon, for example, would be able to reap correctly organized data in your sheets from the Quiz results/input.
For a business quiz, you might be interested in a payment gateway integration like Paypal or Stripe. You can also try the landing page add-on to get the most out of the quiz experience.
Step 4: Optimizing Tabs
The Questions tab is the first tab you see on the screen when you log into the Quizzes/Survey column of the QSM dashboard.
You can add questions and answers to this tab, as well as use other features like adding a featured image. QSM offers a wide range of question kinds and answer types, including rich answers, picture answers, and text responses. Depending on the sort of question, you can also include a piece of correct response information.
In these cases, a correct response information text would be a great help. A person would be more into the quiz because of this personalization.
The contact tab is used to collect user information that we can use for a variety of purposes, like issuing Quiz notifications, sending users their results, sending newsletters, and so on. This is a very important medium in creating databases of your customers for future reference.
We can collect contact information such as Name, Email, Business, Phone Number, and so on by establishing a Contact form under the Contact Tab.
In the text tab, you will see a select Message drop-down list with various user display messages. In most of the quizzes, you can have messages displayed before the quiz begins or after the quiz.
The Options tab allows you to edit the quiz's grading system and haptics. You may also specify the number of questions per page and whether or not a progress bar should be displayed.
Step 5: Optimizing Results Pages
This is the most important step when creating any type of business quiz. If your results pages are not good enough, the quiz might just be as good as nothing for the user.
But don't worry because QSM has got your back. It provides different optimization settings for every result page separately! Using the template variables and conditional formatting you can take your boring results pages, to the next level!
Step 6: Publishing the Quiz
Now that all the steps are done, you can preview your quiz and later publish it.

Related: How to optimize results pages
FAQs
How do you generate leads using quiz?
Using quizzes, it becomes easier to generate leads. You can create a quiz related to your niche and propagate through them your ideas and your services. Some key steps to generate leads using a quiz can be:
1) Keeping your quiz questions related to your product or service
2) Showing your service's or product's benefits using quiz questions
3) Using results pages to highlight your service or product
4) Mentioning a personal beneficiary detail about your product or service as per the quiz results.
How do I create a quiz for my business?
You can easily create a quiz for your business using an online quiz maker. Some of the crucial steps to creating a quiz for your business can be:
Step 1: Installing a Quiz Maker like Quiz and Survey Master plugin
Step 2: Create a questionnaire based on your niche
Step 3: Research your target audience
Step 4: Create quizzes fun and engaging
Step 5: Analyzing your audience's response and improvising
What is a quiz funnel?
A type of marketing funnel that divides customers into interest groups is the quiz funnel. Participants in the quiz respond to a series of questions that categorize them into several groups. Then, based on their responses, you give tailored product recommendations at the end of the quiz.
Conclusion
Whenever a quiz is created it takes just more than questions to make it stand out among the crowd. With Quiz and Survey master, that is possible without a twitching eye.
Through this blog, we came across how, not only your sales, but your traffic and reach also increase when using WordPress quizzes for your business and blog.
And to get that perfect quiz that drives sales for your WordPress website, the only thing you need to do is get the Quiz and Survey Master plugin and create a quiz! The attention to detail and perfection of the algorithm makes your quizzes more interactive and fun than ever.
If you enjoyed reading this article, you might also enjoy how to create market funnels that convert and how to beautify your quizzes using QSM themes.
What's New: QSM Pro Bundle
We've arrived with the most talked-about package of QSM plugin add-ons. The Pro add-on bundle is now available! This includes all 34 add-ons, as well as email marketing integration and an advanced timer, among other features. You may take advantage of the offer of $199 per year and get the most out of the QSM WordPress plugin. It's yours in a single tap!
Key features of the QSM Pro Bundle:
Email Marketing Integrations
(Mailchimp, convert kit, and more)
Zapier Integration
Advanced Timer
Export Results
Google Sheet Connector
Save and Resume