Engage and grow your audience using interactive quizzes and surveys
With over 300 5-star reviews, Quiz And Survey Master is the highest rated WordPress plugin that allows you to create quizzes and surveys!
Use the plugin that powers over 35,000 quizzes and surveys!
Quickly and easily set up surveys to collect customer feedback, plan events, validate ideas, and more. Set up quizzes to easily test user knowledge, host certification exams, and more.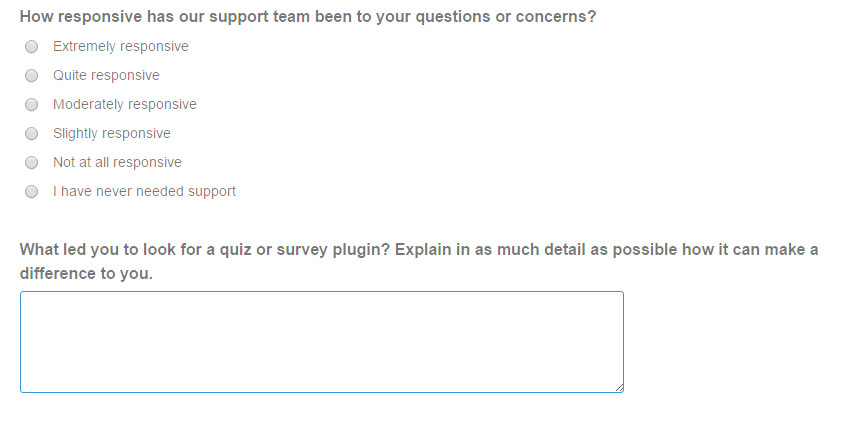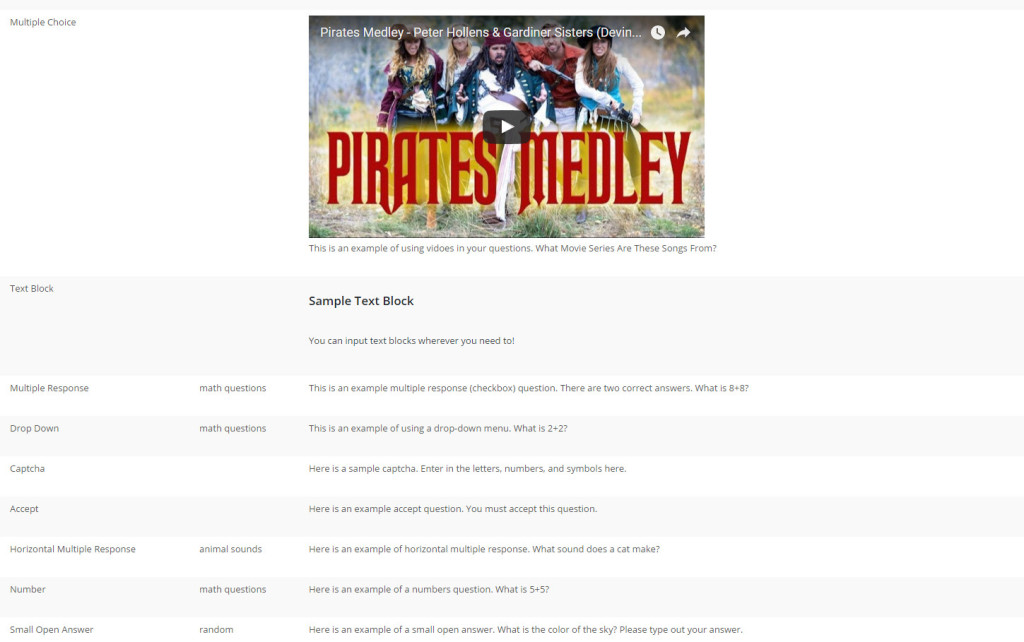 Variety of Question Types
You can collect answers using a variety of question types including multiple choice, multiple response, drop downs, text boxes, numbers, and more.
Use built in analysis to easily filter and display survey and quiz responses in a variety of charts including bar, pie, and box plot.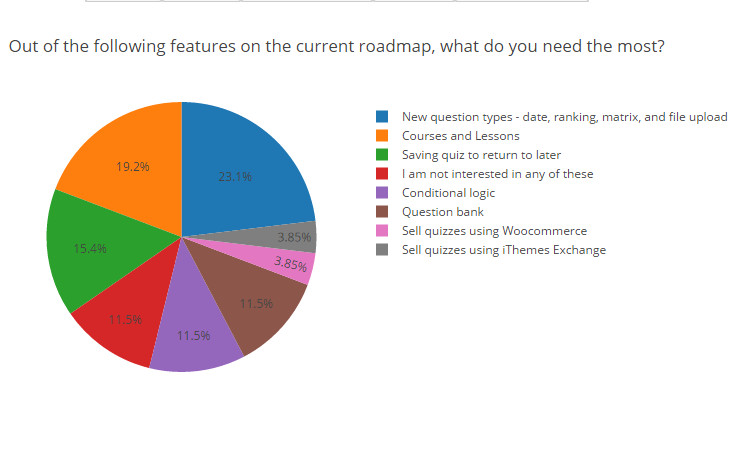 Email Marketing
Collect email address using your quizzes and surveys and send them to a variety of services including MailChimp, Aweber, ConvertKit, and many more.
Multiple Results Pages
You can fully customize your result pages and even show different results pages based on the user's score.
Very Flexible
This plugin includes a variety of options ranging from requiring the user to be logged in to scheduling when the quiz or survey should be active.
Ready to start setting up quizzes and surveys?