QSM themes that the Quiz and Survey Master Plugin has to offer are one of a kind and really stand out for every different genre of various websites.
Even so, many a time, we overlook the fact that these themes actually play a very important role whenever we are making any quiz or a survey.
The Quiz and Survey Master plugin has everything you can think of while making a quiz, and more. Yes, the themes for your quizzes are probably the last thing you think about in the quiz-making process. Am I right?
Well, if you do or do not agree with me, with this blog, we are bringing to you the QSM themes for your quizzes and surveys. But first, let us talk about QSM and why is it essential to have a theme in your quiz anyway? Ever thought about it? No? Don't worry, you are among the 90% of the people, who still use themes for quizzes and surveys, just to make them look fancier.
Let us quickly dive into the world of QSM themes.
What are the themes?
Didn't expect this did you? Questioning simple terms from day-to-day life is not what everyone does. So, we bring you the cooked knowledge ready to be absorbed.
Jokes aside, What are the themes? Something that beautifies your work? Or something that becomes the basis of your work? Pretty tough to guess, right? If you ever come across a building and want to understand how it is built and why is it built that particular way? You might want to look into its theme, which is popularly known as an architectural concept.
Similarly, in QSM surveys and QSM quizzes, you could add themes. It basically is a way in which you can upcycle your quiz game in a long run.
This might sound very obvious but never forget that a good choice in themes, could make your quiz more attractive and practically adorn it.
Related: Top 10 Writers' and Authors' themes for WordPress
Why do you need themes?
Talking about continuity, why do you really need any themes in the first place? With the question of what always comes the question of why.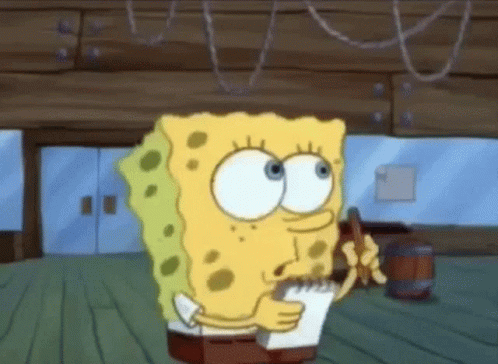 Don't scratch your head, okay? We have listed some of the very obvious reasons why you need themes:
To beautify Quizzes and Surveys:
It is only obvious for a theme to beautify and make the quiz attractive for the users.
To represent the Quiz's Essence:
It is one of the major reasons why we need a theme for our quiz. Without the theme being related to the quiz, the theme makes no sense. Thus, QSM offers themes that fit almost every type of quiz.
Related: Top 10 Sports themes for WordPress
How do QSM themes help?
QSM is the key to making amazing quizzes and surveys. The interface understands the importance of making a quiz with a theme. Therefore, the Quiz and Survey Master Plugin has four beautiful themes to offer for your quizzical needs.
Now you might wonder why only four and why not 10 or even more because after all, all the quizzes are different from one another right? The question is absolutely correct! Since there are so many types of different quizzes, any number of themes would not be able to suffice the requirements.
In that case, the QSM developers decided to stick to 4 universal QSM themes that could be set up for different quizzes for almost about any quiz.
Now that theory is over, let us see some QSM themes, shall we? We will discuss every theme in brief with a sample attached to each theme. The list of themes is as follows:
Breeze Theme
Quiz and Survey Master created the Breeze premium theme. At the start of the quiz, the theme displays a featured image along with the set welcome text.
The Breeze theme is fresh and inviting because of its sleek, simple style. This Premium Theme features a stunning design, button animations, enticing hover effects, and a variety of customization possibilities.
If you take a timed quiz, the quiz also includes a unique circular watch face that keeps track of how much time you have left. You can choose from various color schemes and integrate the quiz into your website.
The theme includes a complete image at the start of the quiz, as well as a welcome message that can be customized in the 'Text' Tab and a 'Next' button in the bottom-right corner.
The edges of the Quiz Card are blunt and slightly curled. The following are the highlights of the QSM Breeze Theme.
Frangrance Theme
The Fragrance theme design complements and highlights the Quiz you have on your site. This theme integrates with the Quiz and Survey Master Plugin to deliver your quiz to the user in an attractive way. This means that every functional piece has been thoroughly studied, resulting in a very intuitive user experience.
The Welcome Message and the Next Button cover half of the Quiz Card, while the Quiz Featured Image covers the other half. The quiz's appearance, on the other hand, is captivating, as it features a lined timer watch face in the top-right corner.
It offers appealing button animations as well as many color modification choices. The edges of the Quiz Card are sharp. The following are some of the highlights of the QSM Fragrance Theme
Ivory Theme
Quiz and Survey Master's Ivory theme has all of the necessary tools for creating world-class quizzes. This theme is the greatest choice for developing many types of quizzes because it is versatile, user-friendly, stable, and mobile-friendly.
The rounded sides of the card have offered the ideal environment for displaying featured photos in a Portrait perspective without distortion, as well as housing the welcome information and the Next Button.
The theme's exquisite typefaces, simple design clubbed, button animations, and attractive watch face gives it a classic aesthetic while maintaining an elegance that makes it suitable for a wide range of topics.
Pool Theme
The Pool Theme's goal is to transform your website into an exciting and simple online quiz. Visitors who land on your page can take quizzes and test their knowledge instantly with the QSM Pool Theme.
You'll know all the ins and outs of taking an online quiz like an Olympian if you use this Quiz theme as your secret weapon. Your audience will never be in the dark about where they are in the quiz or what's coming next with this completely adaptable and mobile-ready theme.
The theme has eye-catching button animations, hover effects, and a stunning circular watch face.
Companion Theme
Quiz and Survey Master brings you the best in-line features to make your quiz-making easy and fun. In the same triumphant lines, we are pleased to announce our newest theme, Companion. This theme is minimal yet elegant and could work with any type of quiz you plan on creating with the QSM plugin.
The Companion theme is fresh and inviting because of its elegant and simple style. This professional theme features a stunning design, button animations, appealing hover effects, and a variety of customization possibilities.
The Companion theme shows a featured image at the beginning of the quiz on the first page in the background. You can add a featured image of your choice to this theme. When you create a timed quiz, the quiz has a unique circular watch face that displays the remaining time to complete the quiz. You can choose from various color schemes and integrate the quiz into your website.
Serene Theme
The QSM Serene theme is as calm and poised as its name would imply. The first page of the quiz has organic curves that give it a very airy appearance. To offer your quiz to the user in a visually pleasing way, utilize this theme along with the Quiz and Survey Master Plugin.
It offers a wide range of color customization possibilities in addition to captivating button animations. The theme opens the quiz with an image and a welcome message that may be customized under the "Text" tab.
The first page of your quiz can be made attractive by adding a featured image of your choice that serves as a cover page. On the first page, you can also include a description of your test.
The quiz for the Serene theme is shaped like a rounded rectangle, with the featured image taking up three-fourths of the space, the heading taking up the remaining space, and a "next" button in the bottom right corner.
Fortune Theme
The Fortune theme is suitable for conducting surveys, getting reviews, and user feedback. The Fortune theme can help you in improving your conversion rates. Out of the box, the theme's unique design and color accents make your quizzes and surveys look delightful. It also comes loaded with many customization options so that you can adapt the design as per your brand.
The Fortune theme includes a new and appealing progress bar. The progress bar can display the current page number. As you progress through the quiz, the progress bar will update its position and page number, as well as perform a subtle animation.
Fortune theme has its own timer that is uniquely designed and placed in a way that does not distract users. When there is less than one minute remaining, the color of the timer changes every 15 seconds. This creates a subtle effect to represent the urgency when time is running out.
What are free QSM themes?
The most dynamic free QSM themes are the Companion theme and the Serene theme. These are free to download and use and you can get them pre-installed when working with QSM 8.0 version or above.
What makes QSM themes better?
QSM themes are a way to propose your quiz in an expressive manner. The themes are practically planned and delivered according to different quizzical needs. For example, the Pool and Companion themes go marvelously for surveys and forms while the Fragrance and Serene themes are perfectly suited for fun quizzes.
Final Thoughts
From this blog, one thing is very clear themes are very important when it comes to quizzes and surveys. Whether it be a light-hearted harry potter quiz or a targeted personality quiz, themes can make or break them.
If you are using Quiz and Survey Master plugin for your quizzes and surveys, then you would realize that all of the themes have some special quality, which makes each of them unique and better than the other (even though it is hard for me to choose a favorite)
QSM themes could be used in every type of quiz, all you need to know is the function and some keywords that you feel your users will be able to relate to. For example, we saw a mental health quiz could have a soothing breeze theme whereas a history quiz could easily be a Pool theme with all those calming blues.
If you enjoyed reading this blog, you might also be interested in how can you create an attractive quiz results page or how can you embed a survey or quiz in a post.
Just like the QSM themes, we have the QSM Addons which would make you ace your quiz-making game. But guess what? It just got better! The QSM Pro Bundle of addons is the epitome of joy for all lovers because it has it ALL.
Yes, you heard that pretty much correctly. The Pro Bundle of Addons consists of 30+ premium QSM add-ons and access to 10 sites at once! Won't believe it? Well, find it out yourself by following the link given below.
You can buy the QSM Pro Bundle at just $199 per year! Grab the offer while it lasts. It has everything you need to make your quizzes shine brighter than others, including the following features:
Zapier Integration
Email Marketing Integrations
Save and Resume Features
Export results feature
Advanced Timer
Google sheets connector
Advanced Leaderboards
User Dashboards