Have you taken the Euphoria character quiz yet? No? Well, no need to search here or there, let us make a euphoria character quiz using the QSM plugin!
Since season 2 of Euphoria is out now, we have a lot to weigh in on drama, madness, and not to forget, the characters and their development. Our goal would be to create a euphoria character quiz that makes your website or blog shoot up in marketing and your quiz goes viral. However, these are only achieved if we create a perfectly optimized quiz.
Before beginning the quiz-making process, let us quickly brush up on our Euphoria characters and what personality traits could be used to define them. Character quizzes, whether it be cartoon quiz or anime quiz, requires a basic structure that replicates that of a personality quiz. Therefore, this quiz will be more of a 'Euphoria personality test.'
---
---
In this blog
Euphoria Characters
1. Rue Bennet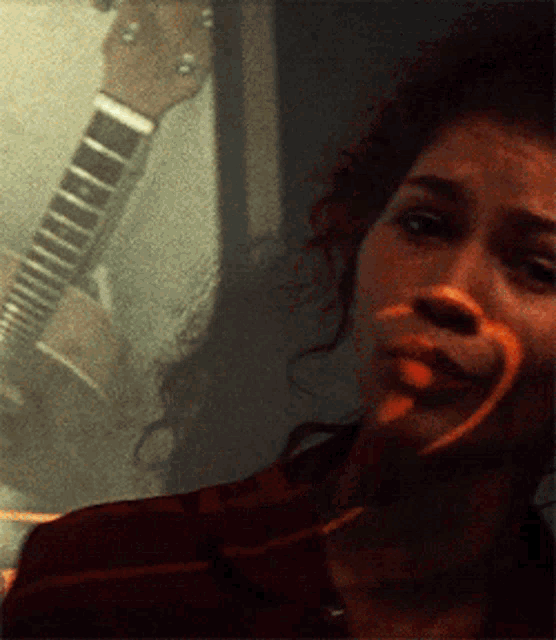 This character is played by Zendaya. Rue Bennett is our protagonist and is a drug addict. She is also the narrator of the series. She is hyperactive and always conflicting in her thoughts. Whether she retracts or wins the race is still a mystery, but she seems to be committed to her own destruction. Even so, she is concerned about her little sister Gia and wants to be a better role model for her.
2. Nate Jacobs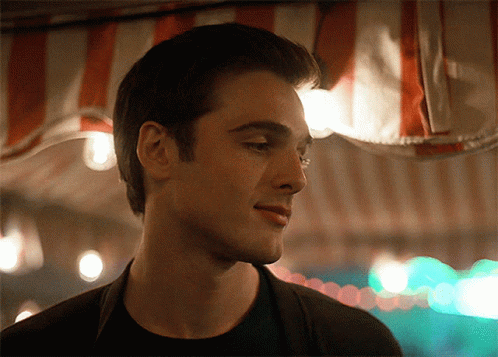 Nate is almost certainly a sociopath. The last time we see him in season 1, he has an angry, violent emotional outburst. Cal, his father, cherishes him but despises his brother. (Ironically, Cal is also responsible for Nate's transformation into the genuinely heinous monster he is.) However bad or socially awkward situations Nate falls into, he always forces his way out and up.
3. Maddy Perez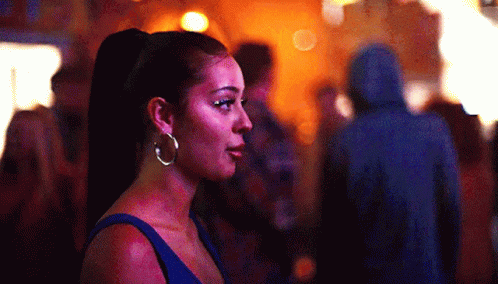 Maddy is unquestionably the queen bee of East Highland High, but she takes the stereotype of the "popular girl slash cheer captain" even farther, both in terms of her appearance (she dresses up in the most stunning clothing and makeups) and her demeanor. Maddy is self-assured, fearless, and feisty, and she is not afraid to express her views openly and honestly.
This is why Maddy and her sparkly, winged eyeliners (topped with always-on-point lashes) are a perfect fit! Such strong makeup styles are only appropriate for such a confident young lady who is always the center of attention.
4. Cassie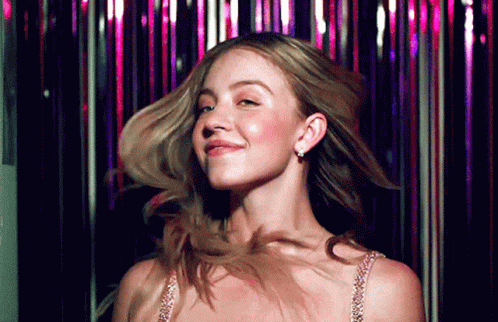 Cassie is a lovely, sensitive, and sentimental young lady. She is well-liked and gorgeous, but this comes at a cost to the character. Cassie frequently gets the short end of the stick, having to deal with unwelcome attention, judgments, issues, and consequences for things she has no control over. This implies Cassie can be a little too sweet for her own good, and we'd love to see her prioritize herself and take charge of her life.
5. Kat Hernandez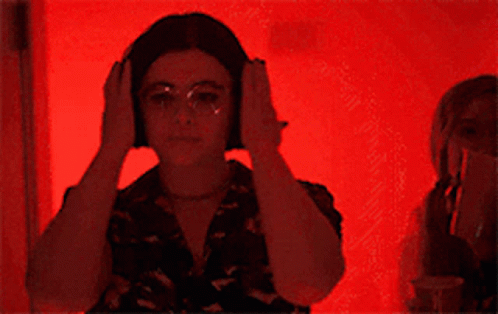 Kat's transformation from a self-conscious and shy adolescent to a confident, brave, and outspoken persona is depicted in the episode. We can also see this transition in her makeup, which went from discreet and understated to bold and enticing as her confidence grew.
6. Jules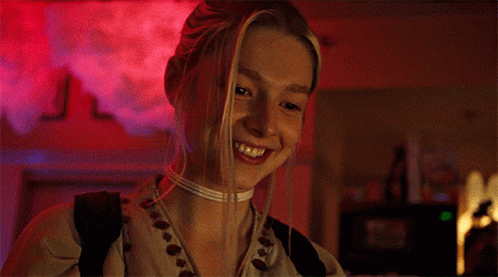 Rue's eccentric best friend, Jules, is constantly daring and curious about what's out there. Because she has learned to be unafraid of her identity and how she expresses herself, the character oozes confidence and freedom, even if that confidence comes from years of struggle, learning, and finally acceptance.
How to create a Euphoria Character Quiz?
To create a euphoria character quiz, you are required to install the QSM Plugin. But before creating a quiz, you must take note of what questions will you be adding to the quiz.
Step 1: Planning out the Quiz
The key to a great quiz is detailed planning. In making a euphoria character quiz, you should be able to identify the different qualities of each character and carry out different combinations and which one suits best with the other.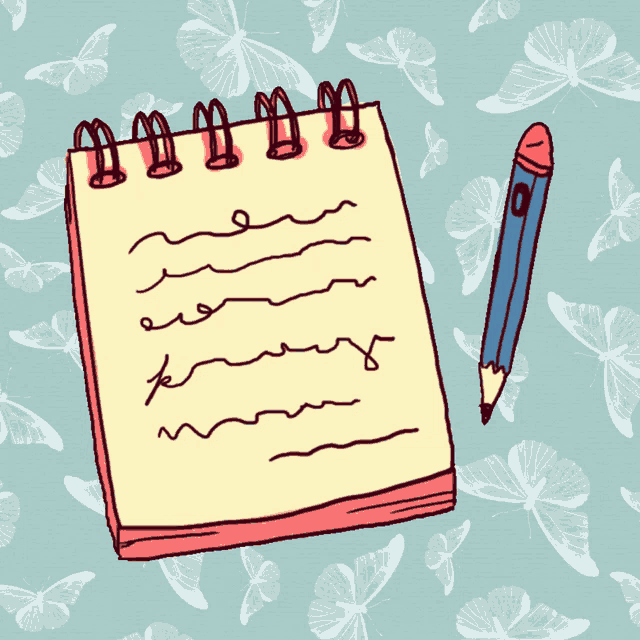 The next step in the preparation involves the questionnaire. Euphoria character quiz questionnaire may be uniquely related to the events in the series as well as characteristics and personality traits. In broad terms, it is a Euphoria personality test.
Euphoria Character Quiz Questionnaire could be:
What would you do on a Friday night?
How do you feel about school?
Do you have a big friend group?
Have you ever been bullied?
Have you ever been a bully?
Do you have a full-fledged skincare routine?
How would your friends describe you?
Do you care about what others think of you?
Step 2: Installing the QSM Plugin
To install the QSM plugin, all you have to do is go to the WordPress official website and search in the plugins menu for the QSM plugin. Or you can simply download it by clicking the button given below.
Once install the QSM plugin, make sure to activate it also. After the installation is complete, the install button pops up as an activation button. If you do not activate the plugin, you simply won't be able to use it.
Step 3: Creating Euphoria Quiz
Once you go on to make a new quiz on QSM, you will be asked to choose a theme of choice. There are some hand-picked themes of QSM, which go well with every quiz, whether formal or informal. You can easily juggle between the options or see their demos on the official website.
Further, you are required to name your quiz, we are going with the name- "which euphoria character are you?" you can go for anything more creative or attractive. On the same page, you can choose your grading system for the quiz as well. The next step is to choose from QSM add-ons, if you do not have one, you can purchase what suits you best either individually or surf some add-on bundles.
In the above picture, you are seeing the options tab, this allows you to begin the customization from the very detail. In this, you are allowed to add or disable your quiz features, like user log-in, the number of questions per page, progress bar visibility, and so on.
Now is the fun part of adding questions to the quiz, there could be three different types of questions, text-answers, image answers (allows to use an image from the internet), and rich answers (allows to use media library and customize image/gifs on your own)
As you can see in the above question we have used image answers and added gifs to the quiz. QSM Plugin allows adding rich media as well as linked media from the internet to your quiz. This essentially improves your quiz engagement as the quiz becomes more fun and lively.
Once you are through with adding questions you can switch to another tab like email or text. The text tab can help you change the text message or media message that appears during the quiz. While the email tab helps you assign follow-up emails once the user submits the quiz. It could be a result declaration email as well.
Step 4: Publishing the Quiz
After in-quiz optimizations are done, you can now optimize your results pages by switching to the results page tab. Here, you can create multiple results pages for multiple outcomes, including various additional conditions.
Setting up of results pages is then followed by previewing the quiz for errors and fixes. Further, you can publish your euphoria quiz.
FAQs
Who is the most loved character in Euphoria?
Most loved character in Euphoria is a tough call. Every saga between the two queens, Maddy and Cassie brings a new turn to the fandom. However, it is safe to observe that some fans find the character development of Lexi, Rue, and Ashtray interesting.
What is a euphoric character?
Euphoric Character is a popular slang given to the characters of the HBO TV series Euphoria.
What is Cassie from euphoria personality?
Cassie is kind, understanding, and sentimental. She is well-liked and gorgeous, which is regrettably costly for the character. Cassie frequently suffers from unfair treatment, having to contend with unwanted attention, opinions, problems, and consequences for things she can't truly control.
Final thoughts
Euphoria Quiz QSM edition is probably the best version and way to bring out euphoria among the users. The WordPress quiz plugin allows the euphoria test and livingly quizzes to be optimized at every step. The details could be easily set and customized according to your will. You can work with the QSM add-ons to bring out the best in your quiz.
More than that, the Quiz and Survey Master plugin gives you free-hand accessibility to the quiz even after publishing. You can make changes as and when required.
If you liked this article, you might be interested in how to create a haikyuu character quiz and how to create a personality quiz.
Try the QSM Pro Bundle of Addons
We are happy to present you with a 'bundle' of joy! We have launched a Pro bundle of Addons for users around the globe. In this you get 10 sites, a Google Sheets connector, over 30 addons, email marketing, and more. Yes, you heard that right, everything is the price of one. Learn more about the Pro Bundle of add-ons and sail smoothly!