If we talk about anime quizzes and do not mention a Haikyuu quiz, the conversation does not conclude. Drawing the fact that Haikyuu anime is the most underrated and non-typical anime of the new gen, it is only safe to say, the fandom does justice to the Haikyuu kin quizzes on the internet.
Creating an anime quiz is always a treat for us weebs, but there could be times when you wonder how to make one on your WordPress website or blog. Well, we got your demands covered up, using the QSM Plugin you can make any kind of quiz, from a Patronus quiz to a haikyuu kin quiz, you can make it all!
In this blog, we will read all about Haikyuu characters and how to make an interesting Haikyuu quiz with the QSM Plugin and utilize its unparalleled features to the fullest.
---
---
Haikyuu Characters
Before starting to make a Haiukyuu kin quiz, let us brush up on the basics. If you are here, I would assume that you would have a good idea about haikyuu and its arcs and seasons and obviously, the famous team. There are numerous other Japanese anime quizzes but the kin quiz Haikyuu gets is way better than others. Because let us face it, the Haikyuu fandom is unique in itself, right?
Related: How to Make a Cartoon Character Quiz
Just like any other anime, it also has a long list of characters, but we are going to be focussing on the best ones from the series. Let us see which characters you can include in your haikyuu quiz:
Shoyo Hinata
Hinata's entrance into volleyball was fraught with hazards, one of which being his little stature. His passion and excitement for the sport, on the other hand, have propelled him to new heights. After studying everything there is to know about volleyball, he has demonstrated that his height is just a number and that he can be just as excellent as Tenma, if not better (a.k.a "The Little Giant.")
Kenma Kozume
Kenma is the second lead (according to me) in the Haikyuu series. While making the haikyuu quiz, feel free to rank him among the main characters. Kenma is a sourpuss. He is a recluse with a tiny group of buddies.
He works hard in quiet to perfect his volleyball talents, nearly always with an indifferent expression on his face. He never brags about it, but his hard work pays off when he shows off his technical and analytical abilities on the court.
Ryunosuke Tanaka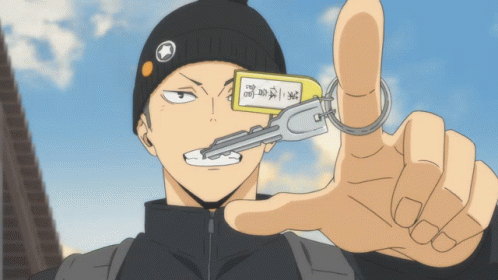 Tanaka is considerably too laid-back compared to his Karasuno High classmates, and he seems to take delight in it. Nonetheless, his overly protective demeanor, particularly among his juniors, has earned him everyone's admiration. He's late for practice almost every day, yet when he's upset, he outshines many other players on the court.
Tetsurou Kuroo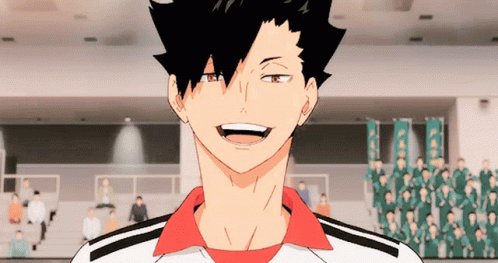 Kuroo's consciously provocative personality can give off all the wrong emotions to the uninitiated, but those close to him know that he's respectful of his peers and elders and that he knows when to draw the line, even when he's intentionally annoying.
Kiyoko Shimizu
Kiyoko is modest and reserved, as evidenced by her inspirational remarks to the squad. Rather than surrendering to her limits, she always maintains her strength and ensures that the lads of Karasuno High are happy. While her mental toughness is always on display, her physical toughness comes into play when her squad is in desperate need of assistance.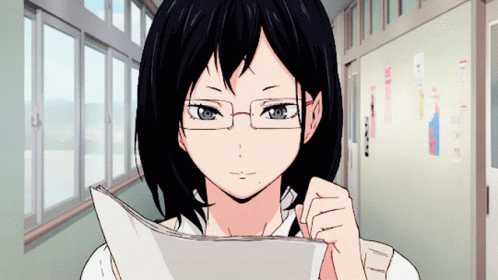 How to make a Haikyuu Quiz?
Haikyuu quiz is one of the most famous anime quizzes of all time. To increase your anime WordPress blog or to engage more audience to your website, it is the best deal. We will learn how to create a Haikyuu quiz named "Which Haikyuu character are you?" you can also name it "who do you kin quiz haikyuu edition" and likewise.
Step 1: Installing the QSM plugin
To make a quiz on a WordPress website you can use the Quiz and Survey Master Plugin. It is the best quiz and surveys plugin on the tally and it really does justice to its investment. We will unearth the features of the QSM plugin.
For installing the WordPress quiz plugin, you are required to log on to WordPress's official website and download the quick setup for the plugin. Then go to your WordPress website, and "add new" plugin, there you could upload the setup and the QSM plugin will be installed into your website. You will be able to see it in your WordPress dashboard.
You can download the setup directly from the link given below for making a Haikyuu kin quiz for your website.
Step 2: Haikyuu Quiz Questionnaire
A good anime Haikyuu quiz needs to have a smashing questionnaire, just like Hinata's best moves! Since we are making a Haikyuu kin quiz, we might want to keep the questions more aligned towards the personality typologies which are observed in the series.
A kin quiz haikyuu edition is like a personality quiz, it has questions that would analyze the user's personality traits and then assign them a character. Therefore, the haikyuu quiz questionnaire could be:
Ignore your self-esteem. How smart do you truly think/feel you are?
What is the closest to your opinion on people?
How was your past?
How is your family life?
What is your personality type?
Choose the lyrics that relate the most to you.
What do you typically find yourself doing when sad?
Do you bottle up your emotions? How do you deal with anger and sadness/pain?
Which complex do you have?
How is your sleep schedule?
Describe your mental state to me.
Step 3: Creating the Haikyuu kin quiz
Once you have downloaded the Quiz and Survey Master plugin, you will be able to see a QSM option in your dashboard. From there you can click on "Create Quiz/Survey"
You would see a dialog box that will ask you to choose from the beautiful themes of the QSM plugin. You can purchase any of the themes which you think will suit your Haikyuu Quiz. I would recommend you to go for the Pool theme or Ivory theme, both are quite floaty and fun at the same time delivering a quality appearance.
Then you can add the quiz name and choose whether you want your quiz to be point-based or correct-answer-based. A kin quiz is a type of personality quiz so, you can safely go for the point-based option.
Further, you can now enter your questions for the quiz. You will observe that you can add image answers and rich answers as well, besides the text answer. You can add gifs and pictures to your quiz, which eventually makes it more fun for the user.
The options above, help you navigate between the different tabs for details optimization. For example, you can create an interesting landing page or collect contact information and even optimize your result pages by going through the tabs.
While adding image answers, you can directly add the image address of the picture. If you want to upload the image you can go for the rich answer type. Further, you can add a featured image as well, this would be visible above the question.
Step 4: Results Page optimization
A good quiz always ends on a good note. Therefore, it is essential to make interactive results pages for the Haikyuu quiz to get in the top viral quizzes.
For that, you will have to make more than one results page. Basically, the number depends upon the number of characters you will have as a choice. If you are choosing 5 characters, then you need to make 5 different results pages and likewise.
We are going to make a few results pages. These pages will have a small description of the assigned character and a link to share the quiz results.
Step 5: Publishing the Quiz
Once you are through with your optimization, you can preview the quiz. The preview will help you identify the errors in the quiz and their functioning, which you can fix easily. Further, you can publish your quiz.
FAQS
Who is number 16 in Haikyuu?
Kentarō Kyōtani, "Kyōken-chan", "Mad dog" is number 16 in Haikyuu
What was the prize of the best vertical reach bet between Hinata and Kageyama?
Hinata agrees to the challenge and adds some spice by announcing a prize for the victor. Acchan marvels how the two manage to work together as Kageyama asks for three curry buns as the prize, and the two start their customary argument.
How old is Haikyu?
Japanese manga author and illustrator Haruichi Furudate created the series Haikyu!! From February 2012 to July 2020, it was serialized in Shueisha's shounen manga magazine Weekly Shonen Jump, and its episodes were collected in 45 tank volumes.
Final Thoughts
Creating a Haikyuu quiz is a fun activity in itself for all the true anime fans out there. You can create your quiz with proper and detailed optimization using the QSM plugin. The WordPress quiz plugin allows having a twist of fun with the gifs and images. You can even time the quiz to make it an arcade play for your users!
Besides, the QSM plugin has the option to send the results through email. This would give your WordPress website a chance to grow and improve sales if you are a business blog.
If you liked this article, you might also be interested in how to create a pop culture quiz and the best WordPress themes and plugins for 2022 to make your website even more attractive.
What's New: QSM Pro Bundle
Add-ons make a quiz well-equipped like always, but if you had been feeling you are short on the add-ons, do not worry, because the QSM Pro Bundle is now live and ready for your use!
QSM Pro bundle of add-ons has over 30 add-ons including the best ones which are the advanced timer, google sheets connector, Zapier integration, email marketing integration and the list goes on! And the Pro bundle goes live for just $199 per year! Grab your deal now before the offer ends.