Say goodbye to 2022 and enter 2023 with the best set of WordPress themes and plugins! Indeed this year we saw some exceptionally well themes, however, there is always a silver lining as we transition from one year to another.
You can revamp your website with the best WordPress themes and plugins of 2023. So let us dive into all about theme plugins WordPress has to offer for the next year.
List of Best WordPress Themes and Plugins
Best WordPress Plugins:
Best WordPress Themes:
Best WordPress Plugins of 2023
1. Quiz and Survey Master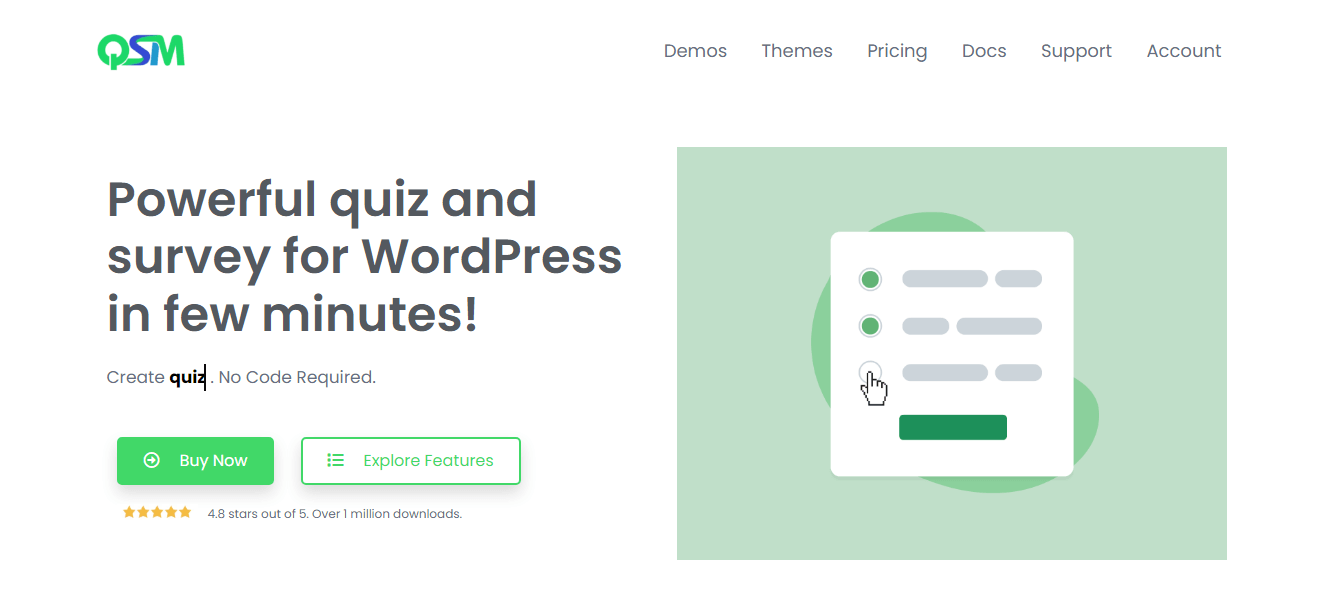 It is the best Quiz and Survey Plugin on the market. You can easily make any type of quiz, whether official, formal, or casual. It uses template variables and integrated customization to give the best result page design. Other than that, the quizzes/surveys and their results are extensively documented for better management.
Features of Quiz and Survey Master Plugin are:
Trusted across the globe and by leading brands
Easy-to-understand algorithm
Various standard features are available for free also
Best add-ons to make the quiz/survey procedure easier
Great optimization can be done for generating leads
2. Responsive Menu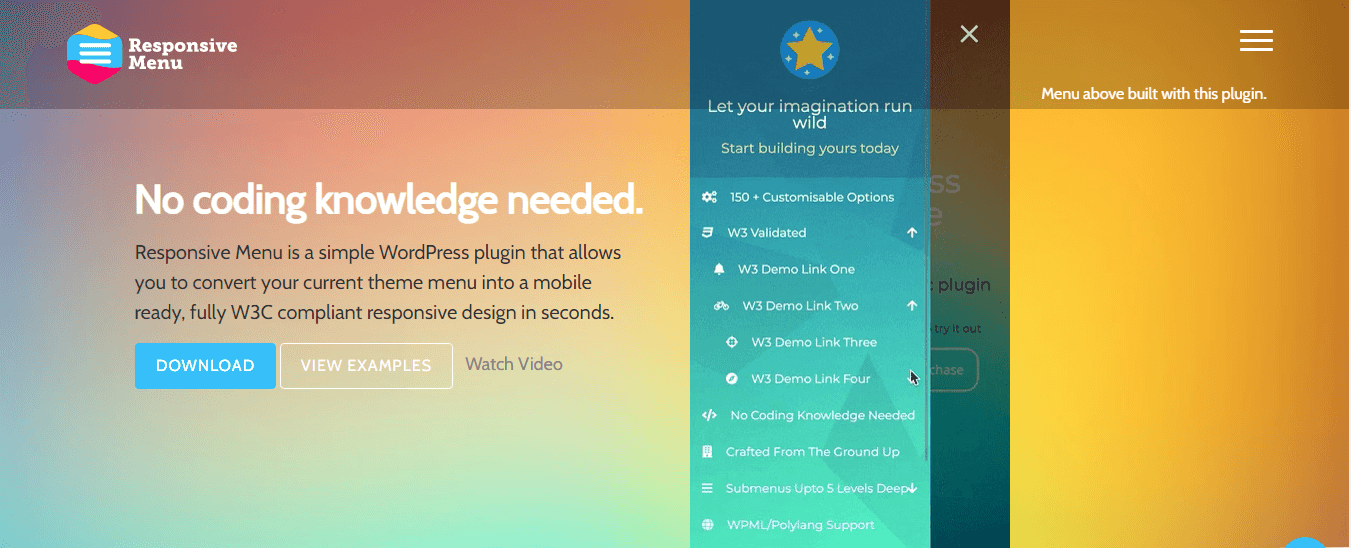 If you have a WordPress website, then you must know how important it is to have an optimized menu that keeps your website ready for mobile screens as well. Using the responsive menu you can convert your current theme menu into a fully responsive and compliant responsive design in seconds.
It is popular among the best WordPress plugins.
Features of the Responsive Menu are:
Take control and custom design your menu
Accessible on mobile, laptops, tablet devices
You can disable background scrolling
W3C compliance
Fully documented
A most trustworthy responsive menu
3. CSS Hero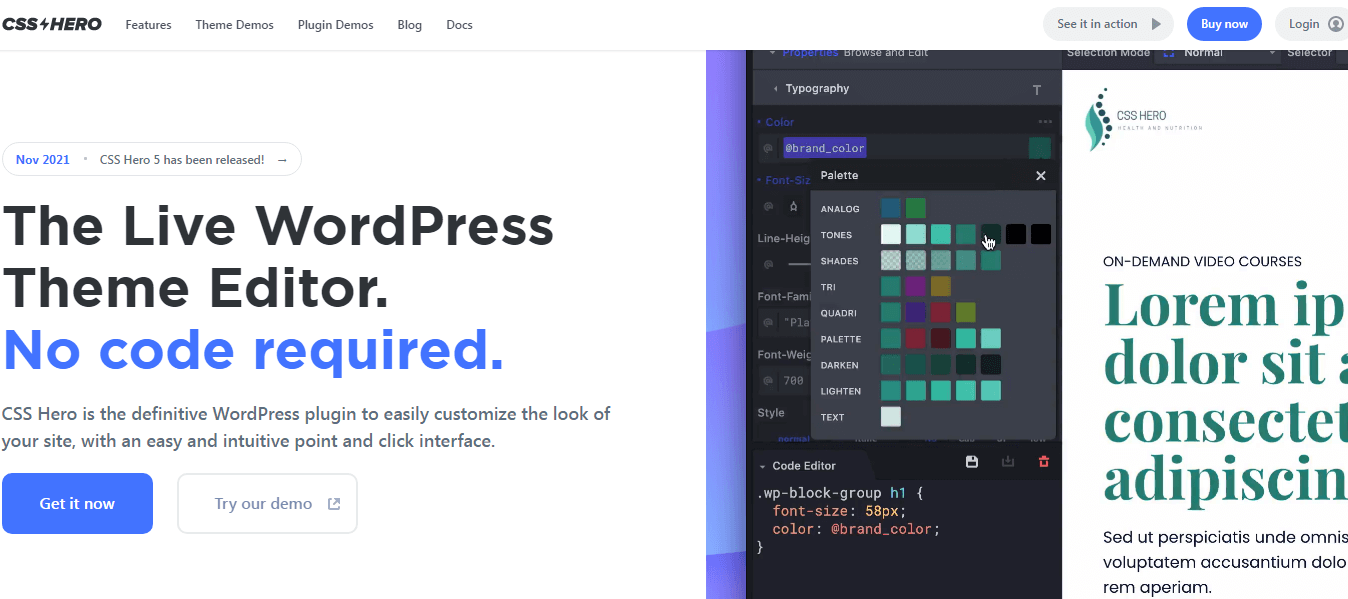 The CSS Hero plugin is a visual editing plugin for CSS. You can customize themes and the whole website according to your will without the need for coding. It automatically generates CSS codes for every change and customization.
Features of CSS Hero Plugin are:
Very lightweight plugin
Fun to use with various features
No coding knowledge is required
Live WordPress editing can be done
Website and themes both can be edited
4. Advanced Ads
Advanced Ads is a complete ad management plugin for WordPress designed for website owners looking for a robust solution for automating ad placement, targeting, and optimization. Its feature-rich toolkit makes it valuable to any website's arsenal.
Key features of the Advanced Ads plugin:
Easy and intuitive management
Advanced targeting of user and content
Top-notch features like click fraud protection, lazy loading, ad refresh, frequency capping, parallax ads
Various integrations with many other plugins
Super experienced support team
5. WP Forms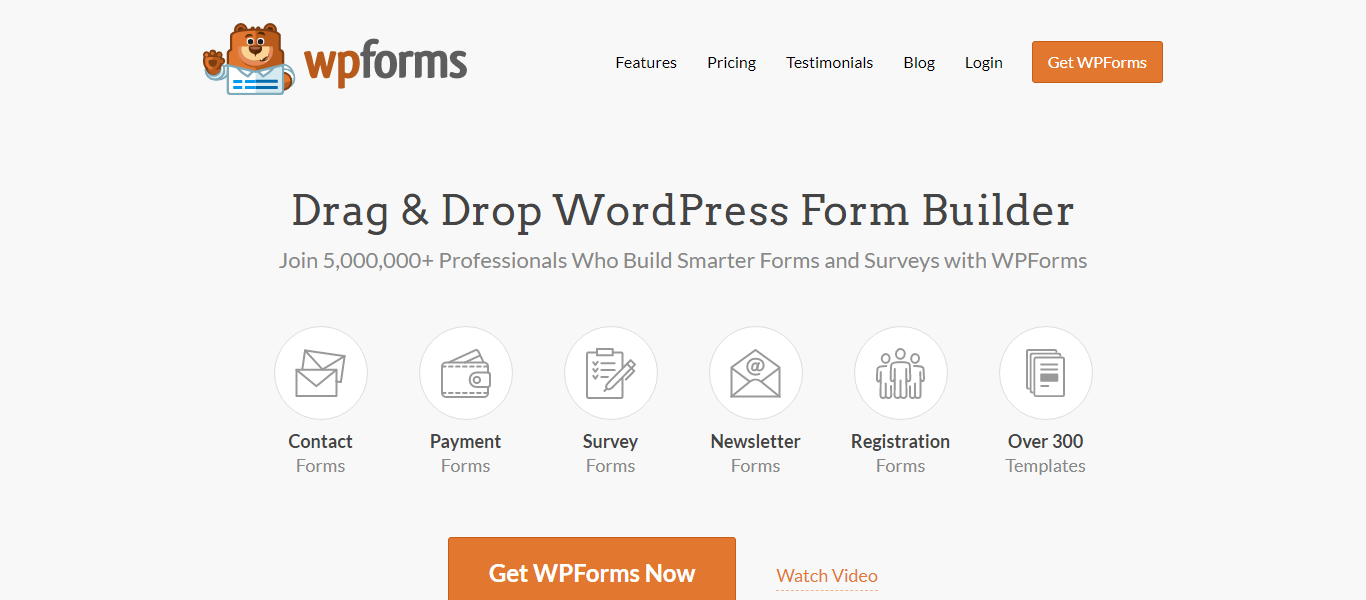 WP Form is a time-saving mobile-friendly plugin. This is a drag-and-drop contact builder form plugin. Using this you can save your time by using templates. You can also create a template of your own. It is one of the best WordPress themes and plugins.
Features of the WP Forms plugin are:
Time-saving plugin
Various templates to choose from
Instant notification delivery
Easy payment methods and management
Add-ons can help optimize the website more
Some add-ons are- MailChimp, Signature, Stripe add-on, etc
6. MemberPress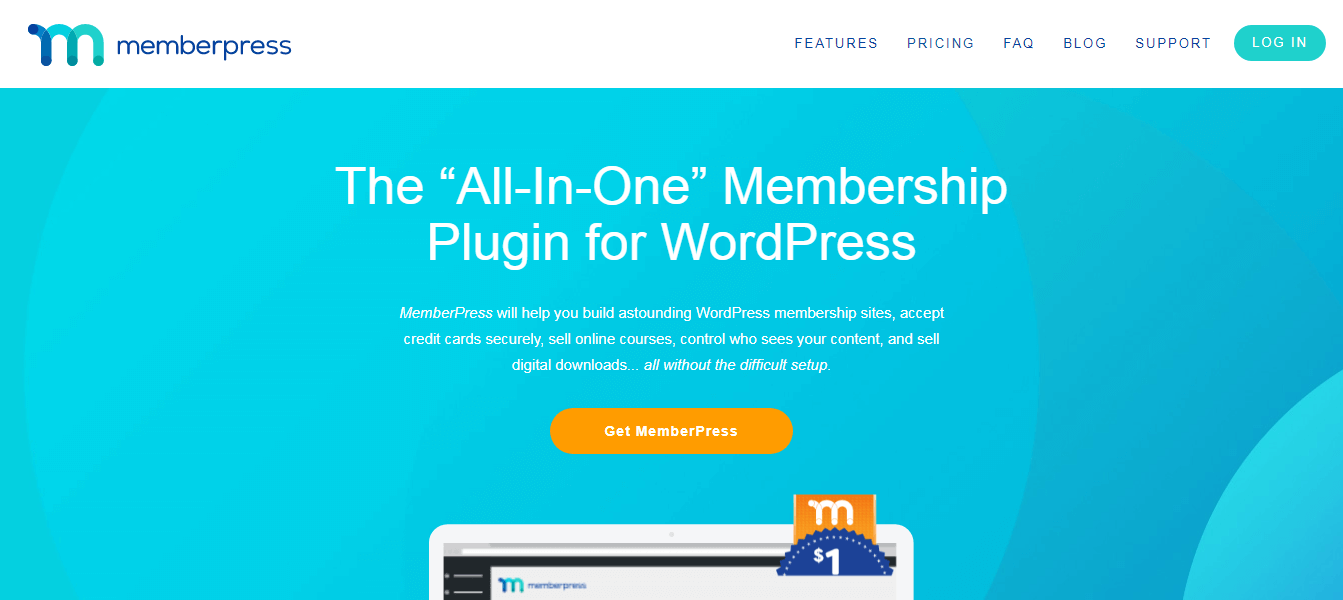 If you are looking out to create a website that allows access to memberships, this is the best WordPress plugin in the town. With the MemberPress plugin, you can even set up the whole website!
Features of MemberPress:
The process becomes very simple and smooth
Easy to track memberships subscriptions
Leverage all features of WordPress plugins and other third-party sites
Goes along with the already existing WordPress website also
Best WordPress Themes for 2023
1. Exponent Themes
Exponent is a WordPress business theme and is used to deliver the best-in-line quality of images. It has a beautiful visual appeal and offers high-performance themes. You can get fully SEO-optimized themes within some clicks. In fact, it allows you to work on high-quality demo themes as templates.
Features of Exponent themes are:
High-quality demos
SEO optimized
Workable on the demos as templates
New updates with unique features every time
Fully visual interface
Beautiful visual appeal
2. Oshine Themes
Oshine is a powerful yet creative theme that is one of the most popular among all. It has one of the highest ratings on the ThemeForest website and is loved by customers. It has the best customer support among the WordPress themes and plugins list.
Features of Oshine themes are:
Beautiful qualities of demos
Highly-optimized SEO
Time-saving themes and templates
Best customer support for the users
The Digital Agency demo is professionally designed and can be used as a template
3. Elegant Themes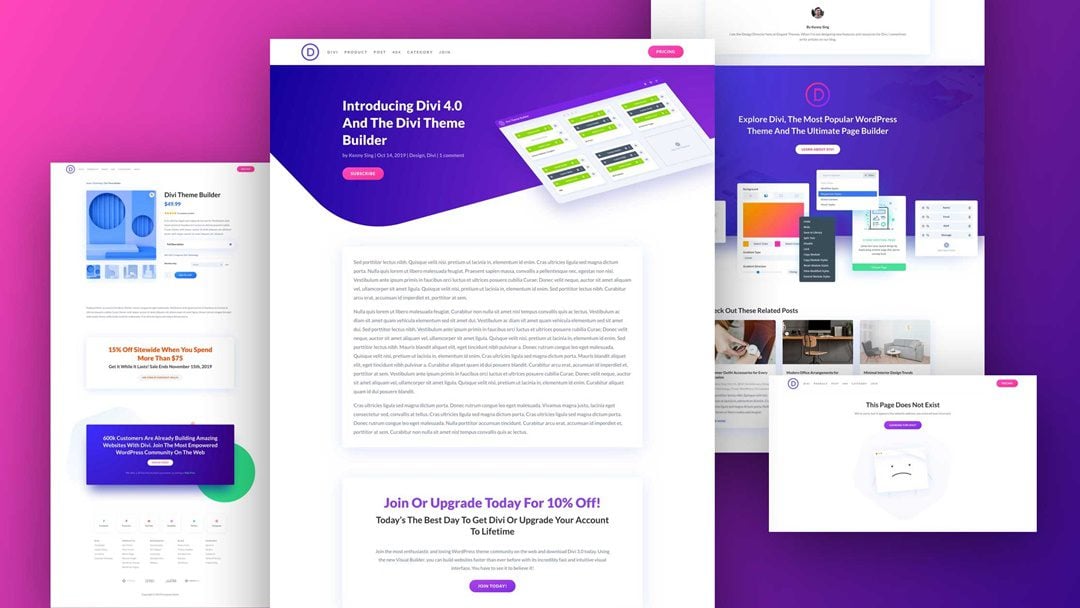 Made from two powerful themes, Dvi and Extra, Elegant themes provide high-quality samples and themes. Divi is the most popular of the themes offered and is usually referred to as the Super Theme. It offers 100+ full website packs and 800+ presets of designs.
Features of Elegant themes are:
High-quality demos
Drag and drop visual page builder
Fully responsive themes
Demos can be used as templates are importing
Easy to customize designs
4. StudioPress Themes
StudioPress themes come under the Genesis themes. They are built on the world-class framework of Genesis. They have smooth functioning. Themes are created on the open-source Genesis framework. If you want the get the best of the StudioPress themes, you should consider purchasing a Genesis Pro subscription.
Features of StudioPress Themes are:
All-in-one suite of Block-based content
You can create awesome food blogs
Full SEO optimization of themes
Keeps your blog secure
Offers visually appealing themes
5. Superb Themes
Superb themes are marketing themes that are designed professionally for professionals. These themes are responsive and can give you good SEO optimization. It is one of the best WordPress themes and plugins when it comes to making a professional website.
Features of Superb Themes are:
Custom header logo designer
Fully SEO optimized
The recent posts widget is available
Multiple website support
Compatible with Elementor interface
Easy google fonts application
6. Themeisle Themes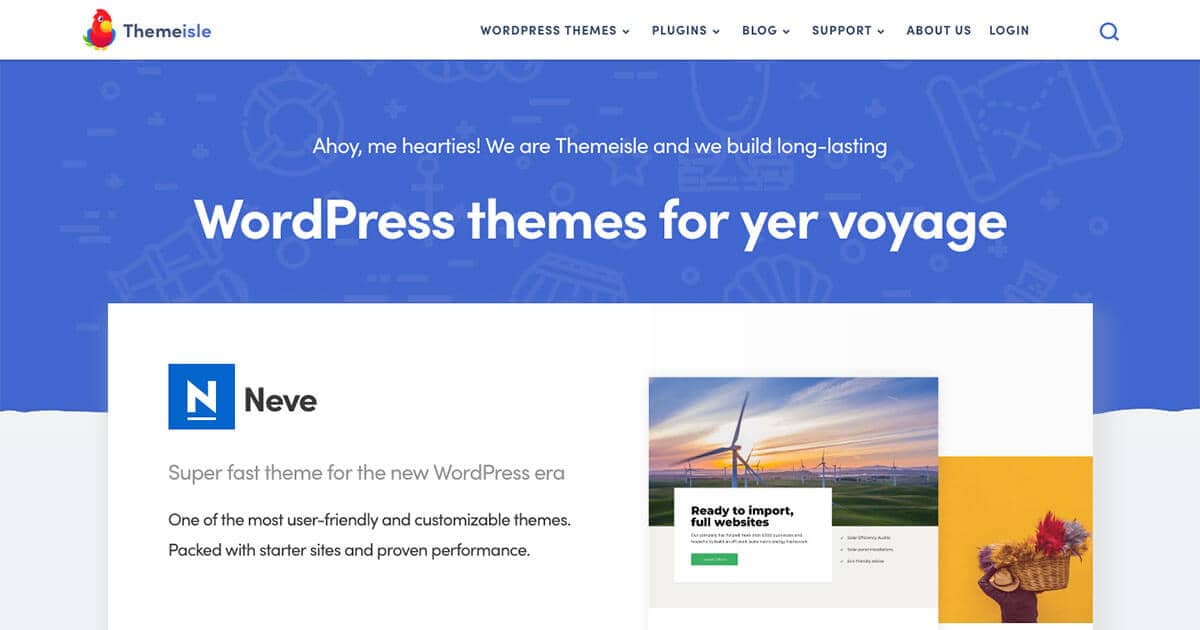 Ever heard of the Neve theme or the Hestia theme? Themeisle has produced those two themes. They both are quite popular among users of WordPress. The themes from Themeisle are very responsive and SEO Friendly. It is compatible with Tatsu and Elementor Page builder.
Features of Themeisle Themes are:
Lightweight themes
Easily customizable features
Pro design of layout and customizable controls
High-functioning samples
Super-fast themes, load in one second
7. Themify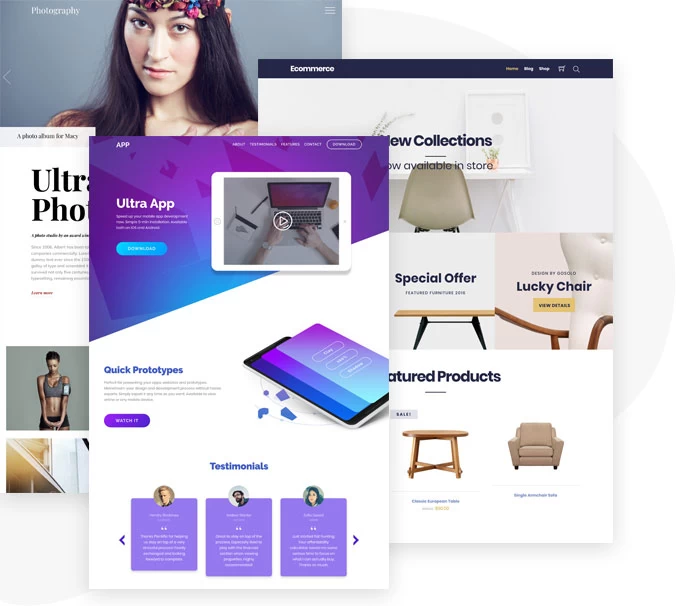 Some of the most popular WordPress themes and plugins are from Themify. It offers more than 40 themes and over 10 plugins. Other than that it offers 22+ page builder add-ons for your WordPress customizations. If you are a designer or a developer, this is the best for you!
Features of Themify are:
Offers both WordPress themes and plugins.
Some themes are- Ultra (most popular), Parallax, Landing, Full Pane
Fully responsive and easily customizable controls
Fully SEO-optimized features
It offers various pre-built website samples in different types of designs
8. Template Monster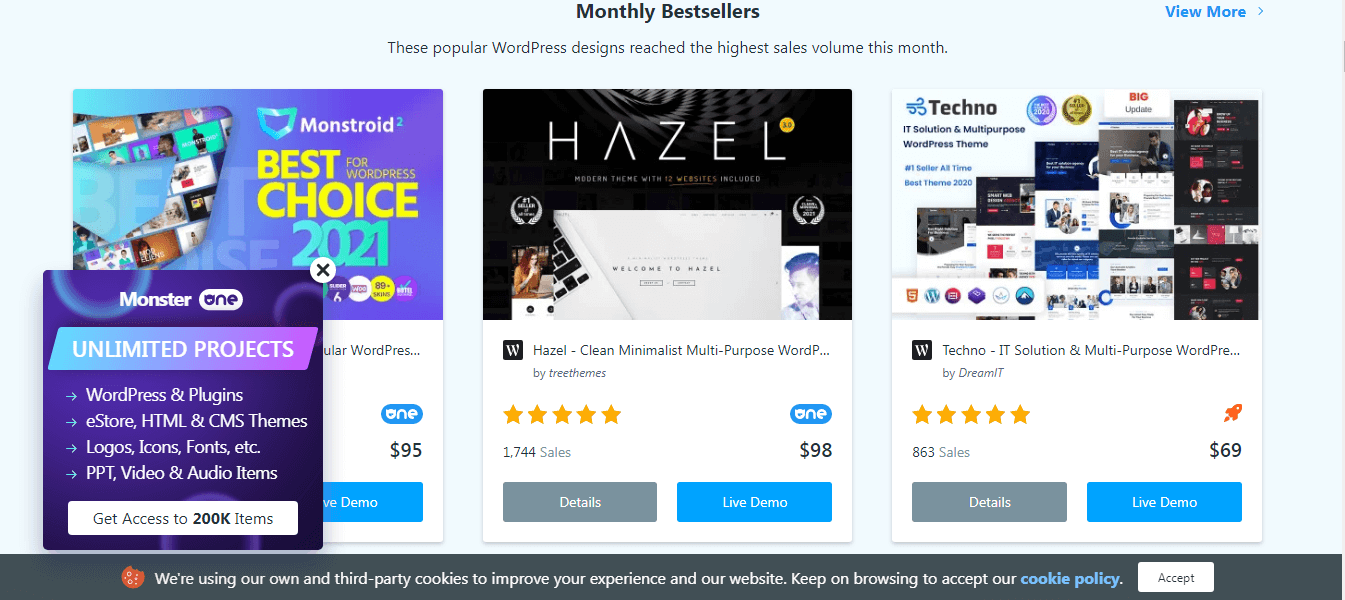 Template monster themes are one of the best among the wp themes and plugins because of their high-quality graphics. Not only that, this is compatible with the Elementor page builder as well!
Features of Template Monster themes are:
It has a user-friendly wizard
It offers a professional customer support
Comprehensive documentation makes it better than other template-oriented themes
Themes are updated regularly
It has a drag-and-drop page builder
Best Builders of 2023
After learning about WordPress themes and plugins for 2023, you must be running to find out about the best Builders of 2023. But don't worry, we got you covered! Some of the best Builders to look out for in 2023 are:
1. Elementor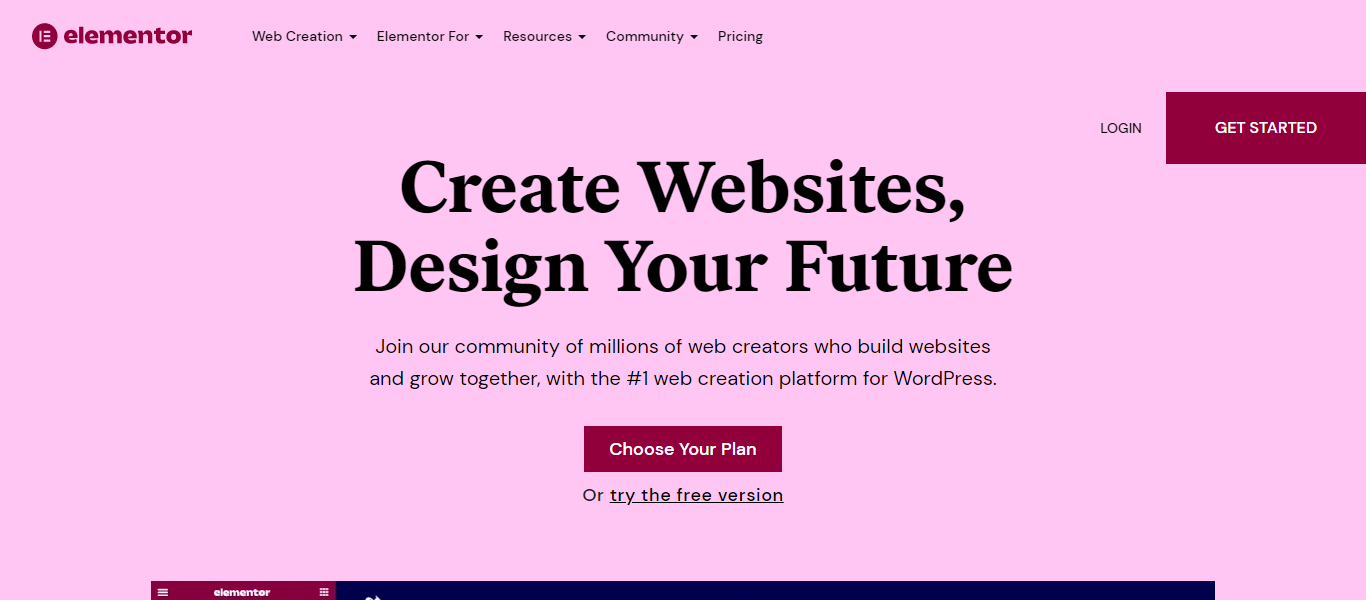 Elementor is one of the most popular website page builders for WordPress. It is a drag-and-drop builder which makes it extremely easy to use.
It is loved across the globe for its easy-to-understand language. You can go from a flop-show to a pro if you use Elementor page builder. It is smooth and flexible along with some high-quality templates. It has high-performance demos for the users as well. You can use it for e-commerce to blog, and everything in between
2. SeedProd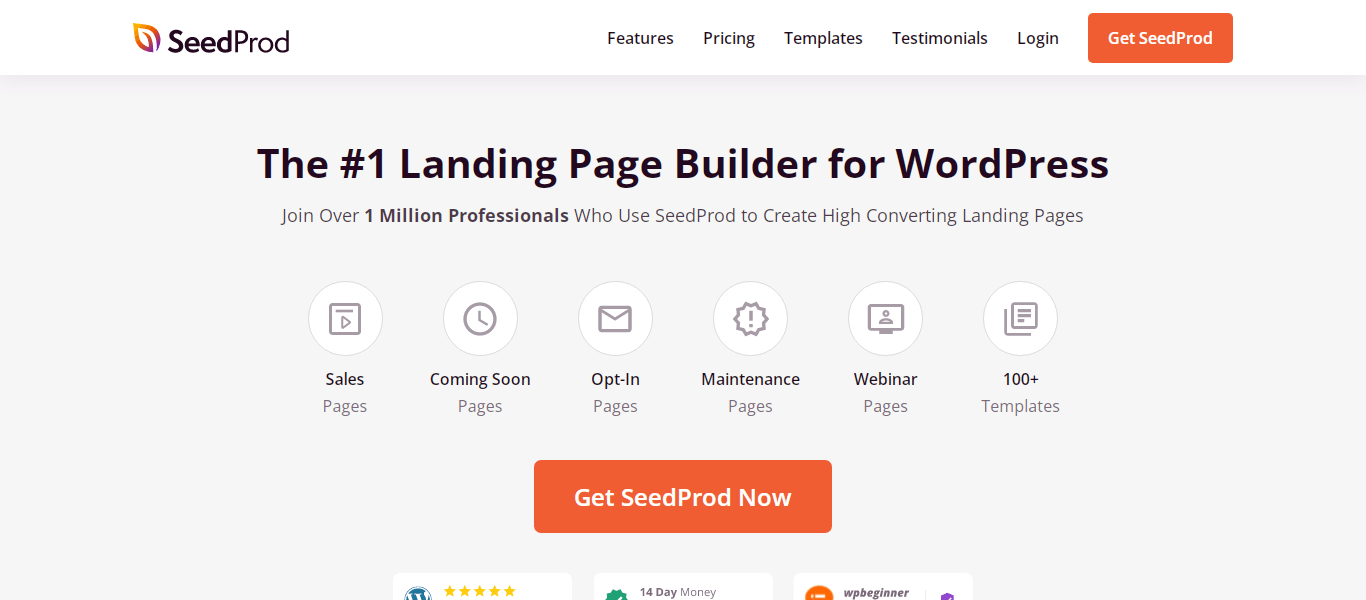 SeedProd is one of the best WordPress landing page builders. It has been installed by over 1 million users. The landing pages can be made for e-commerce, business, and services.
It is a drag-and-drop page builder, which makes it even easier to use. It does not require any prior experience in coding as well. It also offers land page-specific parts. It helps in lead generation.
If you are looking to make an e-commerce website, this is a good choice for you. It offers 100+ templates as well.
3. BeaverBuild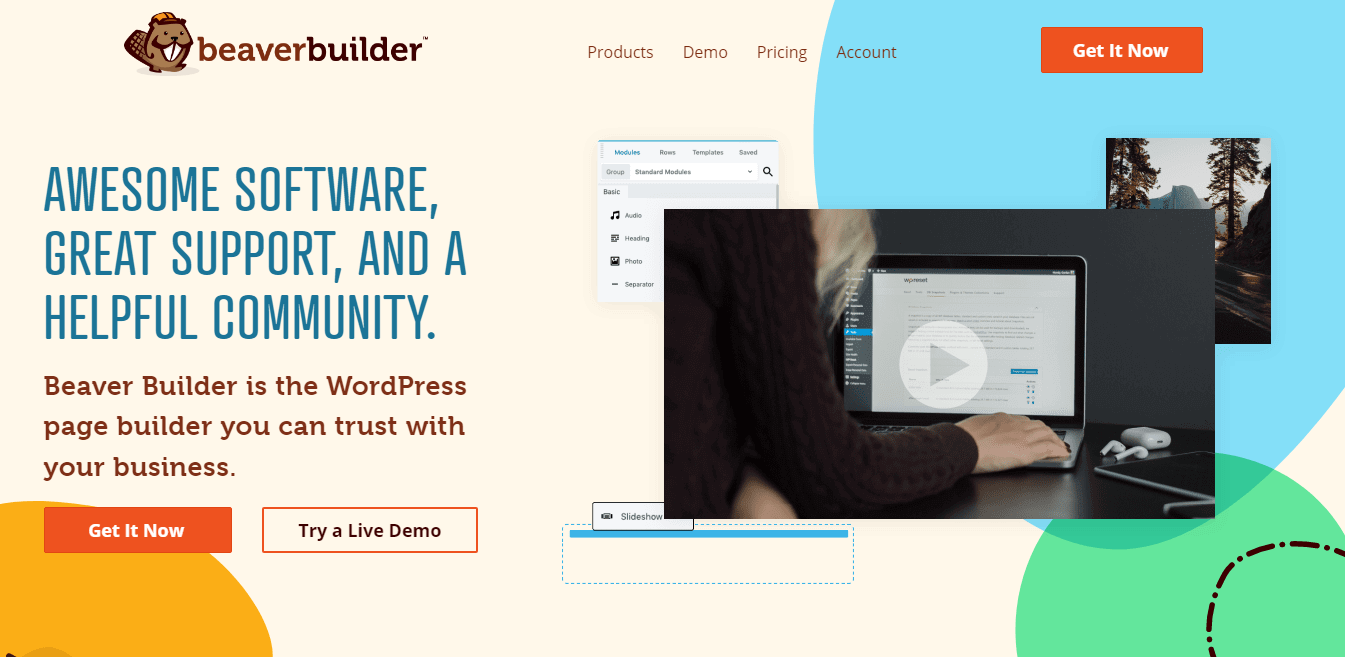 BeaverBuild is a web page builder for WordPress which is very famous. It gets compatible with WordPress themes and plugins and helps in full-page designing. It is smooth and flexible and also very easy to work on. It gives the option to install some of its own plugins and inbuilt themes also, which is up to your will.
It also helps in designing fully responsive pages for websites. Other than that, BeaverThemes add-ons are also available. It offers 'AssistantPro' and it is an excellent tool for a completely responsive website.
Can you make quizzes on WordPress?
Yes, you can make quizzes on WordPress. To create quizzes on WordPress you would need a WordPress quiz plugin. A free quiz maker plugin is Quiz and Survey Master which serves you the best in-line features and addons.
How do I add a quiz plugin to WordPress?
To add a quiz plugin to WordPress you need to download it from the WordPress plugin store and install it. The next step is to activate the quiz plugin and you are ready to create quizzes!
What is a quiz plugin?
A quiz plugin is used to create quizzes on WordPress websites. The best quiz plugin is no doubt the Quiz and Survey Master plugin. You can create quizzes and engage traffic using the QSM quiz plugin!
Conclusion
These were some best of the premium WordPress themes and plugins for 2023. We will look out for all of these and how they perform in the coming year. Which theme or plugin would you incorporate into your website this year, let us know in the comment section!
What's New: Pro Bundle of Add-ons
HOLD UP! We have something for you! You guessed it right, it is the QSM Pro Bundle of Add-ons. In this bundle, you can get all of the 34 Add-ons! Exciting, isn't it? Not only that, you get an advanced google timer, Mailchimp integration, Zapier Integration, google sheets connector and so much more!