Pop culture quiz is one of the most exciting quizzes for everyone. And today we are going to investigate the pop culture and make a how well do you know your pop culture quiz! Are you ready?
In this blog, we will first talk about what do we comprehend by pop culture and why is this pop culture such a big deal for our gen-Z and even the millennials?
After knowing the roots and shoots of the pop culture, we will create a how well do you know your pop culture quiz! But before that let us give you some pop culture trivia!
What is Pop culture?
Pop culture is short for Popular Culture. It basically just refers to the trends and traditions followed popularly by a particular set of people or maybe a community.
Just like any other culture, pop culture has a diversified audience and even diversified point of view. When you think of the word pop, what comes to your mind?
Something that is hot and happening? Something that makes your body dance? Something that is Popular! isn't it?
So popular culture is simply a culture that is widely favored or well-liked by many people: it has no negative connotations.
Popular cult or culture is anything that is left after you've got diagnosed with what "excessive lifestyle" is: on this definition, popular culture is taken into consideration as inferior, and it features as a marker of fame and class.
It might pose a little tricky and confusing for now, and honestly, this whole concept of pop culture is a little bit of a tragic comedy. It is a mechanism used by people to uplift their identities, even though it is somehow regarded to have lewd associations, do you get the idea?
---
TAKE THIS POP CULTURE QUIZ!
---
What is a Pop Culture quiz?
Well, a pop culture quiz is not as complicated as pop culture itself. This kind of quiz can help your small business as well. If you want to know how to stay tuned and let us take one step at a time.
Popular culture quiz basically upholds the questions related to popular culture, the H-town buzz, and everything that steals the limelight.
So for starters, to make a how well do you know your pop culture quiz, you should understand your pop culture well.
For more millennials and gen-z, pop culture is equivalent to the trends you see each day. The best friend challenge, the quizzical Mandela effect, and the overpowered use of sassy slogans, and whatnot!
Some pop culture trends that have taken the new generation by toll are:
The Japanese culture has been glorified in stories and rumors. But in recent times, the netizens have taken out some time and actually appreciate and adopt some cultural habits from the Japanese culture. These sitings which we talk about are through the famous mangas and Japanese anime.
If you are a fan of Sitcoms and laughter, you must have watched the famous FRIENDS, How I Met Your Mother, The Big Bang Theory, Seinfeld, and the list would go on. There are innumerable cults and organizations that uphold the nuance of these sitcoms and they breathe in all of us even after more than a decade, to the very least!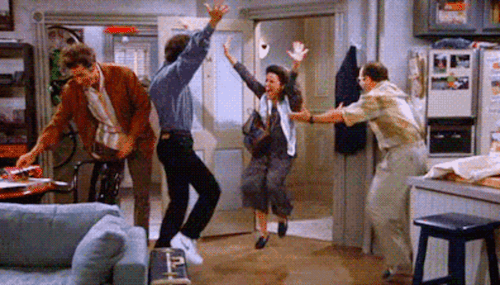 Since Netflix has released the famous Money Heist series in the native languages for various countries, the show's fan base has increased five folds and it has become one of the most loved shows after FRIENDS on Netflix.
People in the 2020s have revived the fashion of the 70s and 80s with a little bit of spice, making it all an amalgamation of everything comfortable. Yes, people choosing comfort + fashion is the new black. And we are all here and heads for this pop culture
The above are some trends that have turned into a pop-cultural aesthetic. Let us now make a how well do you know your pop culture quiz.
How well do you know your pop culture quiz?
Let us get to the fun part now, making the pop culture quiz.
Let us make a pop culture quiz for the famous cult of Harry Potter. We all know how much the new generation loves Harry Potter and its chronicles. So we will design questions related to it.
You can make one for any pop culture you love, it could be a money heist character quiz, best Pinterest core quiz, or anything which intrigues you.
Step 1: Designing the Quiz
For a pop culture quiz to be a success you have to make a good choice in questions and even better choice in answers. Therefore, the most important part of the quiz is its planning.
We are working on a Harry Potter pop culture quiz, so the questions revolve around Hermoine, Ronald, Harry, Hagrid, Ginny, and the list goes on.
Making questions for the how well do you know your pop culture quiz – Harry Potter edition requires a good knowledge of the movie as well as the novels. If you are making any other trivia pop culture quiz, you could research its pop questions separately.
Some pop trivia questions could be:
Who gets the invisibility cloak first?
Where do the first years get their supply from?
Who hypnotized Ginny Weasely to kill Ms. Norris?
Where did the Dursleys live?
Who studied the levitating spell the best?
How old was Harry Potter when he became a seeker in Quidditch?
Who betrayed Lily and James Potter?
Who was Nobert?
How did Harry get expelled from Hogwarts?
Which house was Cedric Diggory in?
Step 2: Installing the QSM plugin
To make the how well do you know your pop culture quiz, we need to install the quiz and survey master plugin. This WordPress quiz plugin is really efficient to make pop quiz trivia and quizzes as well as surveys.
The QSM plugin is useful to even make a picture quiz and it has a user-friendly interface as well. You can make many pop culture trivia quizzes or formal employee engagement surveys with the QSM plugin, see the range?
To install the QSM plugin, you can either go to the WordPress website or download it directly from the link given below.
After downloading the QSM plugin, you have to simultaneously activate it to make use of the WordPress quiz plugin.
Step 3: Creating the Quiz
Now we will make the pop culture quiz step by step. Firstly, you have to choose the "create quizzes/survey" option. Then you will be shown a dialog box that asks you to select a theme and enter the name of the quiz. You can select whether you want to take the quiz point-based or correct/incorrect answer-based.
Then you will be asked to choose among the add-ons. Add-ons in the QSM Plugin are an integration package, which makes it easier to work with the Plugin. There are various bundles of add-ons from which you can choose, the latest being the Pro Bundle of Add-ons.
Now is the part where you add the questions to your how well do you know your pop culture quiz. We can make the questions with image answers, this would make the quiz even more fun! Adding GIFs in the questions will also up your quiz game.
Like this, you can add more questions to your pop culture quiz and simultaneously add the correct answers and points. Once you are through with it, you have to save your questions.
Step 4: Publishing the Quiz
After you have made and saved the quiz and quiz questions, you have to create results page(s) for the quiz, so that there is a good ending to an interactive quiz.
To do so, you can turn to the results page tab and add the required conditional statement. It will basically help the QSM to read and reflect the required results page as per the user's performance.
Once you are done placing different quiz result page(s), you can now publish your quiz. If you want to embed your quiz into a post, you can do so by linking the embed shortcode to the post.
Final Thoughts
This was one of the ways in which you can put down your pop culture quiz. Using different pop trivia questions you can make any quiz of that sort. The Quiz and Survey Master, WordPress quiz plugin is the best one for making a pop culture quiz as we saw above. You can customize the quiz on your terms, and let the ones who follow the cult enjoy the belongingness.
What's New: QSM Pro Bundle
To make the most of the quiz and survey master plugin, get upgraded with the Pro Bundle of Add-ons! The Pro bundle, unlike the others, give you access to over 30 add-ons that include Zapier integration, email marketing optimization, google sheets integration and the list goes on. Check out the Pro Bundle at just $179 per annum.