Ever taken a Flags of the World Quiz? If you are nodding to yes, you are going to love what we are doing here! You're right, we are creating a Flags of the World Quiz! This quiz is best suited for a WordPress website or blog and is being created using the Quiz and Survey Master Plugin.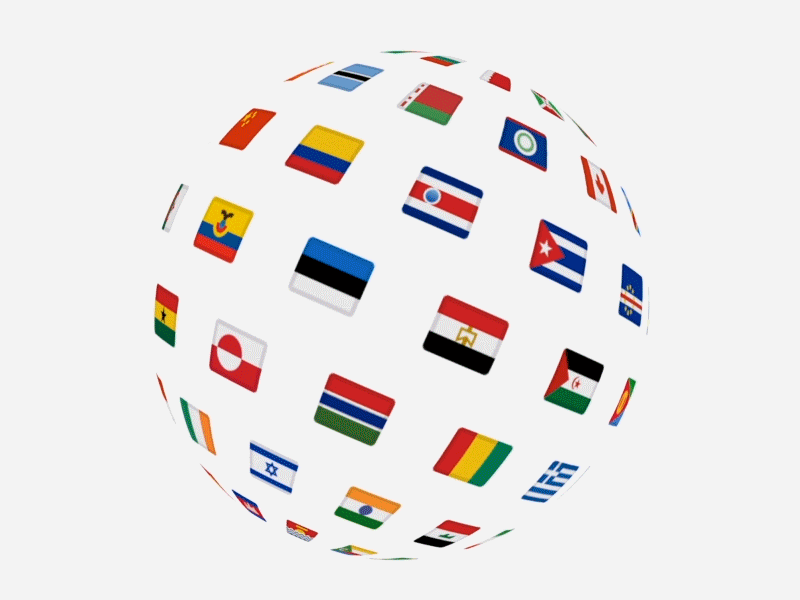 Flags Quizzes are of various types and are usually open-ended. There can be a world flags quiz or country flags quiz and likewise. However, in this blog, we are going to be dealing with a Flags of the World Quiz using the QSM Plugin.
Key Highlights:
But before we dive right into the blog, let us take a sample quiz that is made using the QSM Plugin:
---
---
What is a Flags of the World Quiz?
When we talk about a simple quiz, what is the first thing that comes to your mind? Questions? Twisted questions? Choices and probably some emotions depending upon the type of quiz you are taking are bound to arise.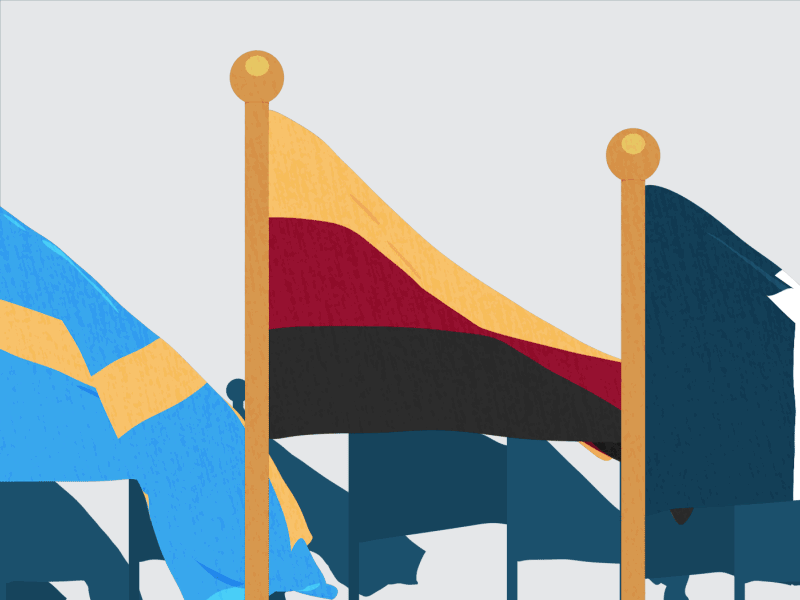 Similarly, the flags of the world quiz have a lot of questions and lots of types. Not only we are going to test our geographical knowledge through this quiz, but also one can truly learn and appreciate the countries and their flags.
In this blog, we will largely talk about how can you create an engaging flags quiz, using the QSM Plugin for your website. This WordPress quiz plugin has a lot to offer when it comes to customizations and detailed documentation.
Read about how to create a geography quiz
Flags Quiz Questionnaire
To create any quiz, a solid statement questionnaire is crucial. If you lack in this department, you won't be able to engage more people. In a nutshell, the quiz can become boring. To curb the boringness you can add gifs to your quiz, add image questions, and likewise.
But let's face it, there are not as ample choices for questionnaires as we might have in a personality quiz or a pop culture quiz. Thus, we have developed a questionnaire for the flags of the world quiz which can give an idea, of how you can go about with your questions:
Which flag has a lion and a sword on it?
Which country's flag has been recently renewed?
Which of the following country's flags has just two colors?
Which country has the most colorful flag?
Which country does this (insert image) flag belong to?
Which country's flag shares colors with America?
Which of the given flags belongs to Vietnam?
Which of the given flags belongs to the largest country?
Which of the given flags belongs to a continent?
How to create a Flags of the World Quiz?
Step 1: Installing the QSM Plugin
The QSM Plugin simplifies the quiz design process while yet keeping it efficient. To begin, go to your WordPress website and download and install the Quiz and Survey Master WordPress quiz plugin. The plugin can be found on the Quiz and Survey Master's website as well as the WordPress official site.
Option 1: Download from your WordPress dashboard
Go to your plugins menu in the WordPress dashboard
Search for "QSM" or "Quiz and Survey Master" in the search bar
Spot the QSM plugin
Click on Install and then activate
Your plugin is ready to use
Option 2: Download from WordPress's official website
On the WordPress website, go to the plugins menu
Search for "QSM" or "Quiz and Survey Master" in the search bar
Download the setup to install the plugin
After downloading, the .zip file, toggle to your WordPress website
Go to the Plugins menu
Click on "upload plugin"
Drop your .zip file into the dialog box
Click install and activate
Your plugin is ready to use.
Step 2: Creating the Quiz
After you've finished the questionnaire, utilize the QSM plugin to quickly construct "the reality check quiz." The plugin has a number of templates as well as marketing features such as follow-up emails and other features to enable your quiz to go beyond just answering questions.
Read more about how to create sales funnels that convert
The customizable and engaging QSM themes ensure that everyone will love the visual attractiveness of this type of quiz. After that, you can further customize your quiz by adding the Quiz name and grading system using various QSM add-ons.
The QSM plugin has a wide range of questions kinds. To create a correct/incorrect quiz, we now employ multiple-choice questions, although there are additional polar alternatives and multiple-response options.
As illustrated above, you can also include an image description for your inquiries. This can also include a brief written explanation of the query. You can alter the question-and-answer format.
You have three major options: a simple text-based questionnaire, or you can make it more exciting by using image answers or even GIFs in your quiz, which doubles the pleasure for the user and breaks up the monotony.
Read: Type of questions in QSM
Create a field to record your users' contact information next. You can save information like your name, phone number, and email address for future use. Choose a field type, a label, and a purpose for your field. If you want your users to be required to fill out the form, choose "Required." Save the field and start over with a fresh one.
Read: How to collect contact information in QSM
Next comes the text tab, this would allow you to add a message before or after, or in between the quiz. This tab can offer different labels and you could customize these labels as and when required.
Step 3: Creating Results Page
Other adjustments could be carried out on their own, depending on the needs of your website. After you have finished designing the quiz, simply save it, preview it, and check for problems.
Then you will need to adjust your results pages to match. For example, for the flags of the world quiz, we generated two results pages. Each of them has a unique set of scores, and you must determine which outcome corresponds to the required score. This is a fantastic feature found in the customization of the QSM plugin. It enables you to maintain accuracy in your results.
Two major game-changers while creating results pages are the: template variables and the options for conditional formatting. These two are exclusively found in the QSM, wordpress quiz plugin. Template variables are the best way to optimize results pages swiftly, it is frequently used throughout the quiz. Conditional formatting helps in creating specific results.
Read more about Template Variables
Step 4: Publishing the Quiz
After creating results pages, and being thorough with the quiz, you can preview your quiz and try to look for some logical errors if any. Once you are done with that, you can just publish your quiz.
Read about how to embed quiz in a post
FAQs
What is the hardest flag in the world?
It is claimed that the flag of Turkmenistan is the most complex national flag design in the world. The flag shows major tribes and motifs on the flag. Other than that, the flag of Mozambique and Ecuador are said to be difficult to recognize and remember.
How do you remember country flags?
It is only natural that one can't remember all the country flags. However, it has been found that most people remember the flags of the nations with economical and political power or developed nations other than their own country's flag. For example, the flag of the USA and China are the two most recalled flags by people around the world.
How many flags are in the world?
There are 193 national flags in the world.
What is the simplest flag in the world?
Three of the simplest flags in the world are that of Ukraine, Indonesia, and Libya.
Final Thoughts
In this article, we learned how a flag quiz can help us identify different typologies of flags. You might also have learned about different countries across the world which you haven't heard of before. Even in the easiest quizzes like a geography quiz or a flags quiz, you can attain good general knowledge.
Further, we talked about how can we create a flag of the world quiz. Basically, we learned how to work with the QSM Plugin, and after that, you can make any type of educational or commercial quiz you wish for!

You can make the best use of the QSM plugin by availing of its themes and add-ons which are going to help you draft and publish better and more engaging quizzes.
If you found this article fun, you might be interested in reading how to create a back-to-school survey or how to create a career quiz.
Every summer provides new surprises and opportunities for development. Redesign your WordPress websites with the best in town in 2022! As you may have guessed, the QSM Pro Bundle of Add-ons is now available!
All 34 add-ons are included in the Pro Bundle, which is unheard of! Only $199 per year for the QSM Pro Bundle! Take advantage of the offer while it is still available. It includes everything you'll need to make your quizzes stand out from the crowd, including:
Zapier Integration
Email Marketing Integrations
Save and Resume Features
Export results feature
Advanced Timer
Google sheets connector
Advanced Leaderboards