A wellness quiz is a medium to understand your wellness type and you would be able to find them all over the internet these days. Every one of us has started to take our health regime seriously and it is only right of us to do. Along the same lines, the wellness quizlets are gaining more and more popularity, because it is hard to define "wellness."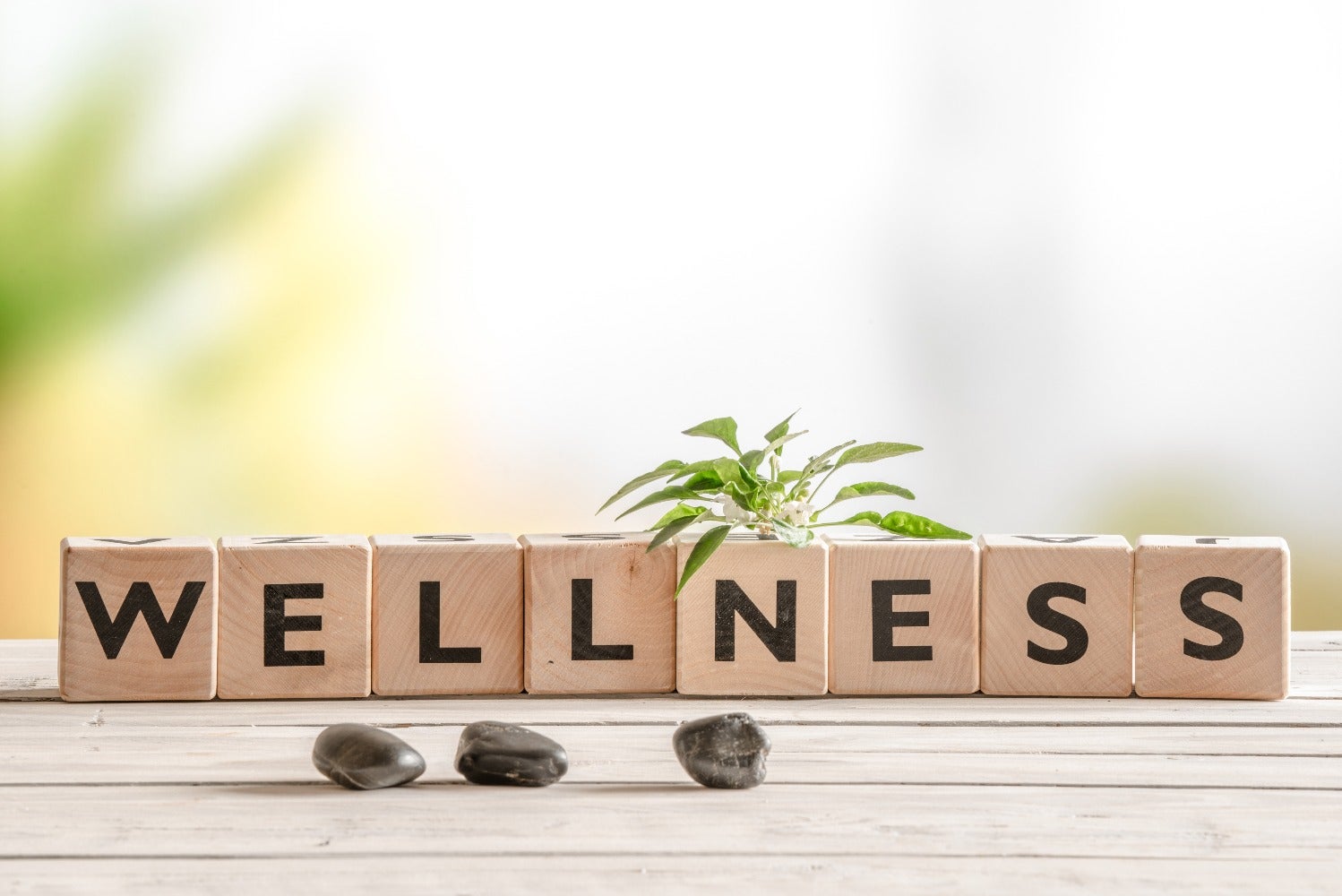 If you are a health specialist or a physician, then you must relate to the fact that there are no right or wrong answers when it comes to making a wellness and health quiz. However, these quizzes could help those who are wanting to find their track or work towards a healthy goal.
In this blog, we will create a 99.9% accurate wellness quizlet which you can also create on your WordPress website, using the best WordPress quiz plugin, Quiz and Survey Master. Let us go through some important terminologies before creating the health and wellness quiz.
---
---
What is Wellness?
Wellness is the process of incorporating healthy behaviors into one's daily routine to achieve improved physical and mental health results, rather than just surviving.
To grasp the relevance of wellness, it's necessary to comprehend how it relates to health. Health is defined by the World Health Organization (WHO) as "a condition of complete physical, mental, and social well-being, rather than only the absence of sickness or infirmity."
You will be well on your way to lowering stress, having pleasant social connections, and reaching optimal wellness if you make simple and healthy decisions on a daily basis.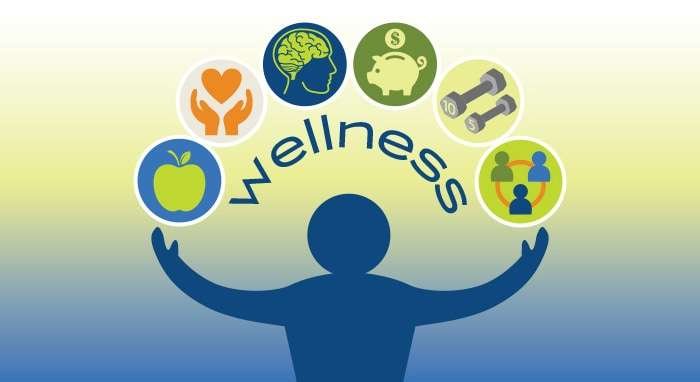 Start tiny modifications in each dimension and take it day by day – you don't have to run a marathon or follow a rigorous diet to include wellness in your daily life! For each dimension, we have included a few examples:
Mindfulness
Sleep and rest
Exercise and activity
Nutrition
Connectivity
What is Wellness Quizlet?
Just like any other quiz, a wellness quiz also could be of different types. For example, a personality quiz could have various branch quizzes like the divergent faction quiz, chronotype quiz, or clutterbug quiz. Similarly, wellness quizlets also exist. These are sub-category quizzes that deal with a segment of wellness.
As discussed earlier, it is very difficult to define wellness or concise its meaning to a particular condition. Therefore, making a wellness quizlet helps the user to take a specific quiz that could actually bring them some knowledge about the dimension of wellness they are concerned about.
There are different dimensions of wellness that are identified across the globe. Dimensions fo wellness are:
Intellectual wellness
Emotional Wellness
Physical Wellness
Social Wellness
Occupational Wellness
Financial Wellness
Environmental wellness
Spiritual Wellness
There could be various combinations of making a wellness quiz from these 8 dimensions of wellness. Different types of wellness quizlets are:
Where are you on your clean eating journey?
What's your self-care status?
What is your nutrition personality?
What is your stress score?
What is your self-care style?
What kind of sleeper are you?
What is your intellectual type?
What is your eating style?
How to Make a Wellness Quizlet?
There could be various options that you could go for while making wellness and health Quizlet. We will show you how to create three different types of health Quizlet, with fewer questions but the best results.
It is also essential to understand that these quizzes are to be made with expertise only. If you are a nutritionist or a doctor and you want to improve your website or blog engagement then you may be well aware that people do believe what they see on the internet. However, if you are not a health expert, then it is recommended to consult one while making such quizzes.
Every Quizlet follows a similar pattern to make, however, you can give an opt-out on your WordPress post for the users to take a quiz of their choice.
Step 1: Wellness questionnaire
While making an official survey, physical activity quiz, or health quiz, the questionnaire is the most important feature. If the questions do not sit well with the respective topics, the quiz has no meaning. Therefore, when making wellness quizlets, you could note down differences in topics and derive questions simultaneously.
We will be making three different quiz types which are- self-care style quiz, nutrition personality quiz, and sleeping style quiz.
Questions for Self-care style quiz:
What is your sleeping schedule?
How many servings of fruit/vegetables do you eat per day?
How many days do you exercise per week (at least 30 minutes)?
How often do you see your friends?
Have you seen your doctor in the last year for a check-up?
Do you have healthy ways of coping with stress?
Questions for Nutrition personality quiz:
What set of words speaks to your personality the most?
Which describes you the most in the kitchen?
Which food photo/cuisine speaks to you the most?
Do you prefer small meals or one big meal?
Choose between: fruit salad (sweet) vs. vegetable salad (savory)?
When grocery shopping, you are?
When it comes to nutrition you are?
Questions for sleeping style quiz:
What grade are you in?
How many hours of sleep do you get on average?
How consistent is your sleep on a scale of 1-5?
What do you do before bed?
How drowsy do you feel throughout the day?
How much stress or anxiety do you have on a daily basis?
Do you take medication or coffee to help you sleep/stay awake?
How much trouble do you have sleeping?
Have you met with a professional regarding your sleep?
Are you diagnosed with sleep deprivation or insomnia?
Step 2: Installing the QSM Plugin
Quiz and Survey master is the best WordPress quiz plugin for this task. It allows you to optimize your quiz on your terms. Even if you are a newbie with technology, it will make the tedious process of quiz-development easy peasy for you!
Related: Quick start guide to QSM
To install the QSM Plugin, you are required to download the setup of the plugin from the WordPress official website and then upload it on your WordPress by adding a new plugin.
Another option is to download it from the plugins menu on your WordPress dashboard. You have to search for the QSM Plugin and you could easily install and activate the plugin for your website. It is important to activate the plugin, after installation, to use the plugin.
Step 3: Creating wellness quizlets
After downloading the QSM Plugin, you can simply create a new quiz or survey. When you go to the QSM dashboard you will be able to see a button "Create Quiz/Survey" which you have to click in order to begin the quiz-making process.
You will then see a dialog box, asking you to choose among the themes of QSM. These themes have different natures and features to offer. For a wellness quiz, you could purchase the breeze theme or fragrance theme. Both of them are light and easy-to-eye, so it fits well with the agenda.
Related: Creating a Quiz/Survey using QSM
Further, you can add your Quizlet name, which here is, "what is your self-care style." You can always change this information, except the quiz name, from the Options tab. You can even customize other details of the quiz under the options tab.
In this, you can set the progress bar, the number of questions per page, the grading system, and even select whether you want to go with the survey option or a quiz option.
Now you are free to add in your questions and get creative with your landing page or results page. If you observe, you can see that there are different tabs to customize every aspect of your quiz, including the results page tab, the contact tab, and even the emails.
You can also add an image description for your questions, as shown above. This can also include a little explanation about the question in words. You can change the question-answer type. There are 3 options, either you can go for a simple text answer type questionnaire, or you can make it more interesting and add image answers or even add GIFs to your quiz, which doubles the fun for the user, and it sure breaks the monotony.
Other optimizations could be done independently according to the requirement of your website. Once you are done creating the quiz, you can just save it and preview it and check for errors.
Then you need to configure your results pages accordingly. For instance, we have created 3 results pages for your self-care style quiz, as you can see below in the picture. Each of them has different sets of scores and how are you able to acquire which result and how.
Since we are making three different quizlets, you can follow the above steps, to make different quizzes. Then the main step of compilation comes.
Step 4: Publishing the Quiz
Once all of your quizlets are completed. You can save each of them and publish them either separately or together on a single page. To do so, you can avail yourself of the option of embedding the quiz in a WordPress post.
Conclusion
Creating wellness quizlets using the QSM plugin helps you identify how to branch out your knowledge in different forms of quizzes. Since wellness is not a subjective topic, it requires to-the-point propagation through quizzes, which you can make using this WordPress quiz plugin.
QSM improves the quality of your landing and results page and it helps you host more than one quiz on a single post, by the embed a quiz option. Most importantly, you can customize your quiz on your own terms, choose from various styles and themes to give the best quiz-taking experience to your users.
If you enjoyed this blog, you might be interested in how to create a mental health quiz or best appointment booking plugins for having a top-of-the-line appointment booking experience for your user.
What's New: QSM Pro Bundle
QSM promises to serve you the best and to fulfill that, we have got a Pro Bundle of Add-ons. You can get all the add-ons in this one single package. You avail an advanced google timer, google sheets connector, and email marketing integration like that of MailChimp and the list goes on. So grab the offer while it lasts!