Snowflake test is the talk the hour, did you take one yet? No? Well, that's okay, because Quiz and Survey Master has made one just for you! In this blog, you could not only take this super famous snowflake test online quiz but you will also get to know all about this test!
The Quiz and Survey Master plugin provides every quiz-making need that you could ever think of, and having said that, in this blog, you would also get to know how can you make a snowflake quiz! Are you excited too?
Before we dive into the literature, let's have some fun, by taking this snowflake test curated using Quiz and Survey Master plugin:
Key takeaways from the blog:
What is a Snowflake Test?
Who is a Snowflake?
Why is it Taboo?
Are you being called a Snowflake?
How to create a Snowflake Test?
What is a Snowflake test?
Any successful firm relies on a team that is not only talented but also resilient. Many businesses want to work with tough cookies capable of dealing with arduous assignments, hard office situations, and the like, so talent isn't the primary criterion for recruiting today.
Some organizations use a questionable test known as the "snowflake test" to ensure they hire the hardest of the crop.
In principle, the snowflake test is straightforward: it's a set of character assessments that indicates a candidate's resiliency. The nature of the test, on the other hand, is still up for debate. The phrase "snowflake" refers to a self-centered, sensitive individual who is easily offended.
Who is a Snowflake?
"Snowflake" is a slang or disparaging term for persons who act as if they are unique from the rest of the world and, as a result, deserve special treatment or privileges. In recent years, the term has primarily been applied to people who are sensitive and easily offended.
The term "snowflake" (and the snowflake test) refers to the fact that the majority of the younger generation is unable to cope with the severity of workplace politics and culture.
Millennials and Gen Z are labeled as "squeamish" and "believers in cancel culture," all of which are disadvantages for businesses looking for trustworthy workers. The younger generation, on the other hand, argues that the exam is discriminatory because not everyone is eligible.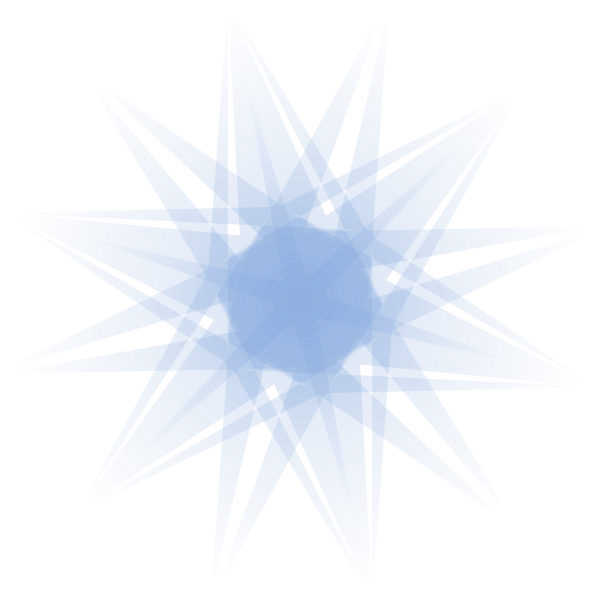 Why is it taboo?
Although some assume it is a reference to the Fight Club novel, the term Snowflake is far older. According to historical evidence, such words were first used by Americans in the 1860s, during and after the Civil War. It referred to pro-slavery sympathizers who were mostly white men.
The term was then used as a racist slur in the 1970s and during the Black Power struggle. "Snowflake" was a term used back then to describe black people who, in the perspective of others, acted too white.
The present use, on the other hand, began in 2015 as a result of political rallies. Right-wing millennials have been dubbed "snowflakes" by the left, implying that they are extremely fragile.
In the twenty-first century, the term has become a catch-all term for someone who can't stand opposing viewpoints or is easily offended.
Why take a Snowflake test?
Now, you might be wondering, if the term is so derogatory and taboo, why does a test like this exist? Well, as previously stated, some companies employ the snowflake test to screen out hypersensitive or fragile people. Apart from hiring purposes, the test is also used popularly for the given below purposes:
Self-assessment
The exam serves as a self-assessment tool for some people (especially Millennials and Gen Z-ers) to ensure that society does not label them as weak or sensitive.
Cancel-culture
In today's world, it is common to silence others. When people are called "snowflakes," for example, they are canceled. They take the snowflake exam online to discover if they merit the tag.
Points for politics
The term "snowflake" has also come up in political discussions. The snowflake test is used by some people to prove their ideas. To determine which party would label you as soft or prickly, we asked you a series of questions about both left and right-wing ideas.
Interviews for jobs
For his employment interviews in 2017, the CEO of Silent Partner Marketing used a self-invented hypersensitivity test. His purpose was to weed out those who were overly fragile or hypersensitive.
Kyle Reyes' Snowflake Test went viral, inspiring many other businesses to use the same approach. That is why, before applying for a job, individuals still hunt up such tests online to give them a try.
How to create a Snowflake test Quiz?
Let us go through the process of creating a snowflake test quiz one step at a time.
Step 1: Snowflake test Questions and Answers
The first step is to create and organize questions for the snowflake quiz. These could vary according to your company profile and requirements. We have added some common snowflake test questions and answers for you:
What's the right way to communicate with clients?
What does privilege mean to you?
How often should your salary be raised?
Is there anything you like or dislike about guns?
What is your opinion of your school's current environment as it relates to your future workplace?
How do you deal with the rejection of your great ideas?
Should an employer offer employee benefits apart from the ones employees are already entitled to?
When was the last time you cried?
Do you believe in God? If so, why?
When was the last time you cried and why?
What are your thoughts on the current college environment as it pertains to a future workforce?
What are your feelings about safe spaces in challenging work environments?
Should "trigger warnings" be issued before we release content for clients or the company that might be considered "controversial"?
How do you handle it when your ideas are shot down?
What does the First Amendment right to "freedom of speech" mean to you?
What does faith mean to you?
Who is your role model and why?
Step 2: Installing the QSM Plugin
The QSM Plugin simplifies the quiz design process while yet keeping it efficient. To begin, go to your WordPress website and download and install the Quiz and Survey Master WordPress quiz plugin. The plugin can be found on the Quiz and Survey Master's website as well as the WordPress official site.
Related: QSM Quick Start Guide
Option 1: Use your WordPress dashboard to download.
In the WordPress dashboard, go to the plugins menu.
In the search bar, type "QSM" or "Quiz and Survey Master."
Look for the QSM plugin.
After that, click Install and then Activate.
Your plugin is now installed and ready to use.
Option 2: Download from WordPress's official website
On the WordPress website, go to the plugins menu
Search for "QSM" or "Quiz and Survey Master" in the search bar
Download the setup to install the plugin
After downloading, the .zip file, toggle to your WordPress website
Go to the Plugins menu
Click on "upload plugin"
Drop your .zip file into the dialog box
Click install and activate
Your plugin is ready to use.
Step 3: Creating the Quiz
After you have finished the questionnaire, utilize the Quiz and Survey Master plugin to quickly construct "the snowflake quiz." The plugin has a number of themes as well as marketing features such as follow-up emails and other features to enable your quiz to go beyond just answering questions.
The customizable and engaging themes ensure that everyone will love the visual attractiveness of this personality questionnaire.
After that, you can further customize your quiz by adding the Quiz name and grading system using various QSM add-ons.
The QSM plugin has a wide range of question types. We now employ multiple-choice questions, but polar alternatives and multiple-response options are also available.
Related: Read about QSM Question Types
Create a field to record your users' contact information next. You can save information like your name, phone number, and email address for future use. Choose a field type, a label, and a purpose for your field. If you want your users to be required to fill out the form, choose "Required." Save the field and start over with a fresh one.
In the Text tab, you may compose a message for your users. You have complete control over when your user sees that message. You can also customize your message with a choice of template options and labels.
The Options menu allows you to adjust a variety of settings. Don't forget to save your changes by clicking "Save Changes" at the bottom of the screen.
Next, we need to optimize the quiz results pages.
This is a critical step in the quiz development process. The QSM Plugin can assist you in creating a courteous and diplomatic result page for the snowflake test quiz.
You can utilize template variables to create a quiz result page. You can also send personalized emails and display quiz participants on the results page using the plugin.
Step 4: Publishing the Quiz
Go to the top-right side of the screen and preview the quiz after you have completed it and changed any errors if there are any. If the quiz is exactly what you want, publish it; if it isn't, you can always make changes later. After you have published the quiz, promote it by embedding it on your website or emailing it to your leads.
Related: Ways to embed the quiz in a Post on WordPress
Are you being called a Snowflake?
If people are calling you out with this term, then instead of taking it personally or acting blindly to it, you might want to just walk away. It is certainly not okay, for anyone to call you this term, however, even if someone is, you should own your originality and uniqueness and make peace with it.
However, we devised a test that does not call anyone by this name or label them. All it does is examine your viewpoints to determine who may bestow such titles on you and why.
So, the Snowflake Test on this page is a method of determining which group of individuals believe you are easily offended. However, the findings do not support or confirm their beliefs.
Final thoughts
The snowflake test quiz thus is really functional yet really debatable in the way of its execution. Started through a CEO of a corporate joint, this test is now famous among the newer generation and still persists in the companies as a method of interview.
Using Quiz and Survey Master plugin, you can create your own Snowflake test online quiz and can publish it for your personal/public use. Using and optimizing the tabs of QSM, you can achieve a highly customized quiz just in a few steps, even if you don't know how to code.
If you enjoyed reading this article, you might also be interested in reading how to create a trivia quiz and how to create a personality quiz.
What's new: QSM Pro Bundle of Addons
Upgrade to the Pro Bundle of Add-ons to get the most out of the quiz and survey master plugin! Unlike the others, the Pro bundle contains over 30 add-ons, such as Zapier connectivity, email marketing optimization, and Google Sheets integration.
You would be able to use the following features and more on your WordPress website after purchasing the Pro Bundle of add-ons:
The Advanced Timer Save and Resume Feature
Use QSM on ten different websites and Export the results.
Connecting Google Sheets
Landing Page for Email Marketing Integration
Summary Emails for Paypal and Stripe Integration