Online meetings and conferences have made your team spirit take a backseat. Well, we understand that it gets monotonous for all of us when it comes to working in remote teams.
Keeping that in mind, we have some of the best virtual team building activities for remote teams. But before we go into the fun part, let us quickly understand why these virtual team building activities are so important.
Best Virtual Team Building Activities
#1 Fun Quizzes
Enough with learning new things; now it's time to put your employees' knowledge to the test. Because it is a fast-paced event, it will challenge all of your teams to give their all and win whatever is on the line.

Learn How to create a Quiz using the QSM plugin
Depending on your preferences, you can prepare questions about business, technology, culture, geography, current events, and many other topics.
Allowing a team to seek assistance from any other team a maximum of twice. If the answer is correct, the point will be split evenly between the two groups. Doesn't it sound intriguing? As a result, your remote employees will find this wit game even more entertaining.

You can check out these awesome trivia quiz questions, to get a head start! We have also prepared a sample quiz for you to understand how you can incorporate the icebreaker questions and create a fun dialogue going on!
#2 Team Health Challenges
Employee happiness has become the norm in the business world.
Every company now wants to thrive with a healthy workforce. As a result, many companies are implementing corporate wellness programs in their workplaces. It is, however, very different in the case of your remote team members.
One of the most effective ways to achieve this is to incorporate health challenges into your virtual team-building exercise.
I've already mentioned how to form and manage your teams. The next step is to assign various health challenges to your teams.
Performing "X" number of exercises
Run "X" kilometers in a week.
Perform "X" number of steps per day.
Joint meditation sessions via video chat to improve mental health.
#3 Meetings for Lunch/Coffee breaks
Who doesn't enjoy grabbing a cup of coffee and engaging in a stimulating conversation with their coworkers? No one can possibly say "No" to that!
This, however, is a luxury for your remote teams. Coffee breaks are an excellent way to strengthen your employees' professional relationships. Such breaks also allow your employees to de-stress and return to work with increased productivity.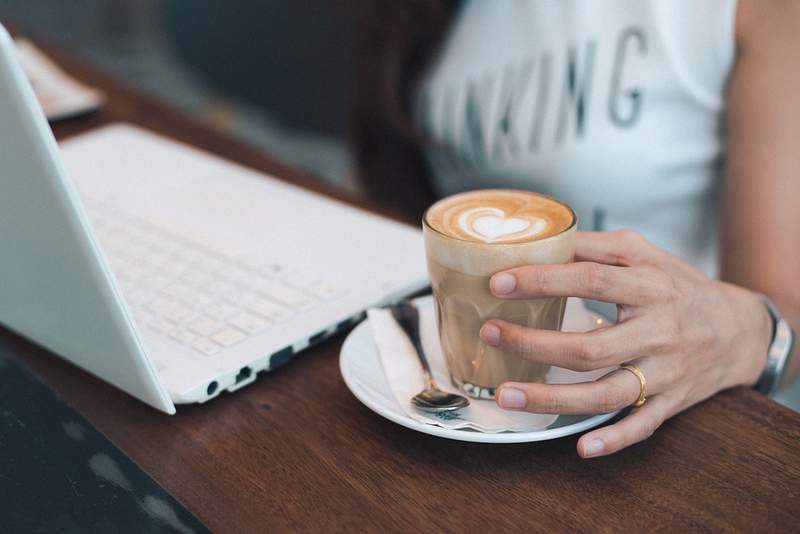 As a result, you can incorporate virtual coffee breaks into your remote team-building activities. These breaks can be treated as informal team meetings via conference calls. Allow your employees to strike up random conversations with their coworkers. You can also include other enjoyable elements to jinx these breaks.
#4 Virtual Mystery Solving
Another great way to educate your employees on some lesser-known but exciting facts is to dig up a fact. These facts can be about anything, such as a region, a famous person, a corporation, or a profession.
You can ask your teams to choose an area and then research some amazing little-known facts about it. You can spice it up even more by having your teams prepare a short presentation and present it to their colleagues.
It is an excellent virtual team-building activity because it brings everyone together to accomplish a single goal. Your employees will not only learn new facts, but it will also foster better camaraderie and improve their ability to work as a team.
It is an excellent virtual team-building activity because it brings everyone together to accomplish a single goal. Your employees will not only learn some new facts, but it will also foster better camaraderie and enhance their ability to function as a team, with everyone playing a different role.
#5 Online team building BINGO!
Team Building Online Bingo is a fun and familiar game that can be used to get started with virtual team building quickly, easily, and for free. You begin with a bingo board that contains a variety of action items or accomplishments. For example, if you hear someone say "sorry, I was on mute!" you can mark that spot on your board, and you can do the same for "wearing pajama bottoms to a video meeting."
Check out this team building remote work BINGO by QSM:
#6 Puzzle Time
When planning a team-building program, make sure to leave some time for activities that require a lot of brainstorming.
Many employees now spend the majority of their time in front of their computers, performing repetitive tasks. This chain can be broken by challenging them to solve any code, problem, or puzzle.
You don't have to worry about creating unique problems for each team here; instead, you can throw a single challenging code at them and ask them to solve it within a certain time frame. And, as is obvious, the team that solves it first receives the reward.
#7 Story weaving
We, as humans, are very good at telling stories that can astound anyone, whether it's our friends or our HR managers. The same can be turned into an engaging and enjoyable team building activity. The only thing you need to do here is provide some random words that everyone will recognize.
Then, using those random words or sentences, ask them to make up a story. This will be enjoyable, and your employees will enjoy it as they tell their stories and burst out laughing.
#8 Conventional Ice breakers
Icebreaker questions are simple prompts that allow you to learn more about your colleagues. For example, you can begin a remote meeting by having each attendee share their name, role, and favorite breakfast food.
Icebreakers are simple to incorporate into virtual meetings and happy hours.
Before anyone shares an answer, announce who the next few people will be to share. This process aids in the creation of order, which is especially important in online meetings where there aren't as many visual cues.
Take the initiative. You can set an example for others by being the first to share. By beginning, you give your team members more time to think about answers while also modeling what a great answer can be.
#9 Virtual Book Club
Readers of the Kindle, unite! A book club, as one of the virtual team building activities, allows you to connect with others on your remote team who share your interests. The basic function, similar to that of real-world book clubs, is to organize members around reading the same material at a similar pace and discussing their thoughts and feelings about it.
We recommend that you begin with a novelette or even an essay. The goal is to keep the material short enough that you can read it in one or two sessions. This time frame is ideal for putting your book club's commitment to the test and deciding whether you should do something bigger and longer.
#10 Recipe Collection
In China, sales of dumpling-making ingredients have skyrocketed in recent months, indicating that people are cooking and eating at home more frequently. This passion for cooking and eating is widespread throughout the world.
Invite your remote team to participate in a recipe roundup, with themes such as "that one thing your grandma makes better than everyone else" and "rad cookie recipes." Assemble the recipes in a Slack channel or a simple WordPress installation, and if you like, you can do a challenge in which participants prepare the other recipes and post photos.
While these virtual team building activities are primarily intended to be enjoyable, there is also a strong emphasis on communication. When preparing a recipe, you must have the foresight and clarity to know what the reader may struggle with. Overcoming this obstacle is a valuable skill to develop.
Why Virtual Team Building Activities are Important?
The process of engaging remote teams in an online format to strengthen bonds within the team is known as virtual team building.
Before we get into activities for remote teams, it's important to note that there are numerous advantages to working remotely.
Between 2008 and 2014, the number of employees who said they couldn't concentrate at their desks in an office increased by 16%, while the number of employees who said they couldn't access quiet places to do focused work increased by 13%.
Similarly, employees who worked from home reported "higher levels of job satisfaction and lower levels of burnout and psychological stress," according to research.
As a result, many of our team activities are focused on improving communication within your virtual meetings and assisting them in working more effectively together. Including, of course, our online icebreaker quiz game, QuizBreaker.com, which was created specifically for this situation – more on that later.
65% of remote employees polled said they had never attended a team building event or a virtual event. This means that organizations are passing up opportunities to foster trust, foster collaborative relationships, and improve company culture.
The good news is that virtual team building exercises are simple to organize and don't require a team meeting if you have the right tools.
And they can help to fill the void left by the water cooler or coffee break that occurs between coworkers in a traditional office.
Now that you understand the significance of successful virtual team building activities, here are some of the best remote team building activities available to help your team bond.
FAQS
What is the best virtual team building activity you use?
The best of the virtual team building activities is playing fun quizzes and icebreakers with your team. This helps for better understanding and coordination within the team and makes it better for the work culture.
What team activities can be done virtually?
Team activities that can be done virtually are:
1 Fun Quizzes
2 Team Health Challenges
3 Meetings for Lunch/Coffee breaks
4 Virtual Mystery Solving
5 Online team building BINGO!
6 Puzzle Time
7 Story weaving
8 Conventional Ice breakers
9 Virtual Book Club
10 Recipe Collection
How do you build teamwork virtually?
Building teamwork virtually is a challenge that is being succeeded beautifully. Thanks to the pandemic era, the boundaries were pushed shut and remote working habitats are being accepted and cherished by people around the globe. Having regular meets, virtual team building activities, and fun sessions, apart or between the work, boosts teamwork and eventually a happy, successful set of individuals.
What's Next?
Now that you are aware of the best virtual team building activities, it is time for you to go and try them with your team. Kick back the mundane and start afresh and get to know each other well!
To make quizzes for your team, you can use the Quiz and Survey Master plugin. This plugin is free to use and you can even create quizzes for logged-in users, that is your team exclusively, on your wordpress website!

Here is how you can create a quiz for logged in users!
If you wish to make the most of the QSM plugin, you can opt to get the Pro version of the plugin. To create virtual team building activities for your team, QSM offers various addons to choose from, that help in enhancing your quiz and content!