A "How Did You Hear About Us?" survey page can be a good way to set up communication with your users. It helps you to learn how your brand/service/product is being discovered online.
Such surveys are not rocket science and can be made easily, even with a few questions. However, a WordPress survey form maker is required to work this survey out. Quiz and Survey Master is a quick WordPress survey maker that can be used to create a "How Did You Hear About Us?" survey.
Table of Contents
Why Your Business Needs a "How Did You Hear About Us" Survey?
Simply put, a "How did you hear about us?" survey will assist you in determining where your customers and visitors came from. The survey will reveal how they discovered and selected you from hundreds, if not thousands, of similar websites.
A "How did you hear about us?" survey will provide helpful customer feedback on which marketing efforts are practical and which are not. You can then tweak your marketing strategy to engage with current customers and nurture potential leads.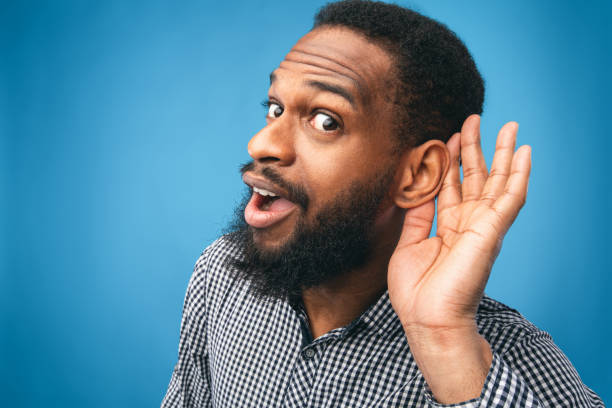 If you already use Google Analytics, you may wonder why you should include a "How did you hear about us?" survey on your website.
If you just want to know where your customers came from, a "How Did You Hear About Us?" survey isn't necessary. That information can also be obtained from an analytics tool.
However, consider this: A "How did you hear about us?" survey is an excellent way to engage first-time visitors or strengthen your relationship with existing customers.
You pose a question to them, and they respond. It is a two-way street. Sure, Google Analytics will provide statistics, but without customer interaction. This is not to say that you should not use analytics tools. However, if you use them without a "How did you hear about us?" survey, you are not making the most of the interaction and are wasting money.
You are passing up an excellent opportunity to engage in meaningful conversation with your (potential) customers. Therefore, a feedback survey becomes an important part of your social interactions.
How to Make a "How Did You Hear About Us" Survey?
Here are the steps to create a How Did You Hear About Us survey using the best survey plugin, QSM:
Step 1: Installing Quiz and Survey Master Plugin
To make a "How did you hear about us?" survey on the WordPress website, you must download the QSM WordPress Survey Plugin. It is the best quiz and survey-making plugin available, and it can help you build excellent quizzes even if you are not a coding expert.
The plugin is available on the Quiz and Survey master website and the WordPress official website.
Learn how to create a Survey using QSM plugin
Step 2: Creating the Survey
There are several approaches you could take when asking this question in your survey/form. Obviously, in order to ensure that a respondent can fully express their opinion, you should provide them with all available options. You should ideally provide them with an empty text field into which they can type their response.
However, practice shows that this results in a slew of incomplete or illogical responses, as people generally regard this type of question as providing no additional value and simply want to get it out of the way.
To avoid receiving a slew of "don't remember" or "N/A" responses, you could provide multiple-choice answer options that include only the locations where you are actually advertising. This requires little effort because all your respondents have to do is click on one of the options.
But what options do you have for answering the "How Did You Hear About Us?" question? And how do you account for those who truly do not remember? Here are some of the most common alternatives.
"How did you hear about us?"
"How did you learn about us?"
"How did you learn about this leadership role?"
"How did you become aware of this event?"
"What do you think of our [blank]?"
Step 3: Adding in the Questions
Once you are done setting out your survey, you can simply create a survey form in the QSM plugin and add your questions.
You can choose the type of question you want the user to see. This could be a multiple-response question. Multiple-response questions are provided for a "How did you hear about us" survey to give the survey-taker the freedom to choose more than one option, keeping it open-ended.
You can also make use of the Logic Addon by QSM to create a branched quiz. For example, if the user chooses the Social Media Option for the above question, the next question in line could be "Which Social Media Platform brought you to us?"
And in case the user chooses other options, the survey can carry forward the next question, "Did you find what you were looking for?"

Also Read: How to Make a Conditional Logic Quiz/Survey?
Step 4: Publishing the Survey
There can be multiple ways to publish this survey for your customers or users:
Website Dialog Box: You can simply embed the survey to your website at the end of the page. You can do it using the QSM block widget.
Pop-up: When a user/customer lands on your website, a pop-up with a few survey questions can be set with a timer. Such kinds of surveys have a low turn-out rate but can be done easily.
Result page: Once a user is done surfing/purchasing or has completed the required task, the survey can be placed on the results page or the terminating page. This way the user gets a better understanding of the survey and the turnout rate is higher.

Also Read: How to Embed a Survey in your Post
Tips to Create a "How Did You Hear About Us" Survey
#1 Include a follow-up question
Respondents will frequently take the easy route and provide the most straightforward or expected answer rather than being honest and informative. The reason is what is known as the "effort economy," which occurs when people decide not to spend too much time or effort on something that will not directly benefit them.
If you've tried running this type of survey before, you've probably gotten some minimalistic or nonsensical responses that were clearly less accurate and descriptive than you'd like.
One option is to include a follow-up question after your initial "How Did You Hear About Us?" inquiry. You can use it to request more information. For example, if the answer to your first question was "via social media," you can follow up by asking which social media platform was used (Facebook, Instagram, Twitter, LinkedIn, and so on).
#2 Make a good first impression
As previously stated, your "how did you hear about us survey" will frequently be the first point of contact between you and your visitors and potential customers. As a result, you'll want it to make a good first impression. You can accomplish this by making it visually appealing and simple to complete.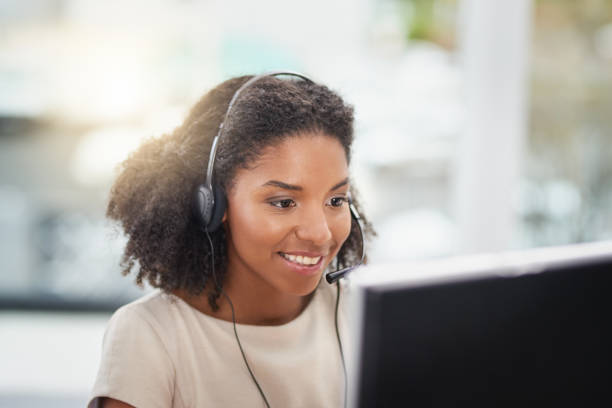 A good first impression will also allow you to follow up with a more detailed questionnaire, such as a customer feedback survey. But for now, focus on discovering how your visitor heard about you and what distinguishes you from the competition. After all, you want this first interaction to be as brief and painless as possible.
#3 Additional Information Text Box
Use an open question with a textbox to ask your respondents for more information about what drew them to your brand. You can also use it to ask any other short question that pertains to your brand and industry.

In most cases, giving your respondents the option to skip this question is a good idea, especially if the first question covers the information that is truly critical to your marketing strategy.
Final Thoughts
After you have collected all of the responses to "How Did You Hear About Us?" and other related questions, you can adjust your budget to focus on channels that actually bring customers and eliminate those that don't.
Following the tips and suggestions in this post will also help you improve user experience and collect more relevant and accurate data from your customers, resulting in more satisfied customers eager to tell their friends about you!
You can make use of various Addons by QSM to analyze the results from this survey. Using the Logic Addon you can create a specific survey option that personalizes the questions according to previous responses. Using the Reporting and Analysis Addon will help you analyze the source leading traffic to your website, the least as well as the most. Therefore, you can take steps to follow through!
QSM Pro Bundle is a super saver when it comes to Addons. You get all the QSM Addons for 10 sites, at once! With the QSM Addons, you can create perfect quizzes that drive sales and boost marketing!